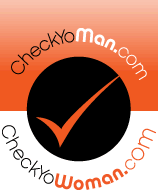 "We believe fidelity is the ultimate goal in any relationship."
Houston, TX (PRWEB) November 09, 2012
http://www.checkyoman.com and http://www.checkyowoman.com is a new online relationship database that allows their members to register a person of interest using unique identifying information. This identifying information is then stored in their nationwide database. If any 2 members enter the same unique identifiers for their person of interest, a match is then detected. Once the match occurs, an email is instantly sent to both members informing them that someone else has also registered their person of interest. As if that is not nerve wracking enough for the cheater in question, members will have an option to click a link in the match detected email to start an anonymous message conversation with the other party.
Checkyoman.com and Checkyowoman.com hopes to make it harder for people to lie and deceive their partners or love interests. Not only can their online relationship database help to catch cheaters in action, it can identify if someone you are interested in or dating is already involved. The more people that acknowledge their relationships through the site and register their partners, the more difficult it will become to have a discreet affair.
Technology has provided cheaters with several new avenues to cheat with ease and discretion. There are entire online communities based off of people who want to cheat on their significant others. Checkyoman.com and checkyowoman.com hope to counter act these sites and the level of ease in which cheaters have become accustomed to. For more information visit our website.http://www.checkyoman.com and http://www.checkyowoman.com.