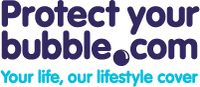 (PRWEB UK) 9 November 2012
Samsung is planning its next smartphone release in March 2013 and it has the tech world wondering what the phone will bring to the table. Protect Your Bubble takes a look at the top rumored and requested features.
1. SPEED
According to the Korean website DDaily.co.kr, the new phone will run on a Samsung Exynos 5450 processor turning 2.0Ghz. Sp it will be a bit speedier than the Galaxy S3 which comes in at 1.6Ghz.
2. POWER
Again according to the Korean website DDAily.co.kr, the new chip also uses less power than the Cortex A15. What this means in terms of battery life and power consumption remains to be seen, but it sounds like the battery will last longer.
3. DISPLAY
With one phone already announced with a 1080p display, Samsung is sure to try and push the envelope with the SGS4. At 400+ pixels per inch, it should be an amazing screen.
4. CAMERA
A leaked story from Samsung packs a 13-megapixel camera into the new smartphone. That 4208x3120 resolution, comparable to many professional SLR cameras on the market today.
5. MEMORY
The SGS4 is also supposed to have 3GB of RAM. Samsung has started production of 128GB memory chips. These will eventually wind up in phones and tablets, which will put those devices close to the computing ability of a laptop and better that desktop computers of a few years ago.
Regardless of when Samsung releases the Galaxy S4, that investment is going to need protection. In the meantime, an existing smart phone also needs protection against theft, accidental damage and breakdown. Protect Your Bubble offers peace of mind with gadget insurance. Visit Protect Your Bubble for an instant and free quote.
About Protect your bubble UK
Backed by a Fortune 500 company, Protect your bubble is the UK's largest specialist gadget insurer that also offers a wide range of insurance products including car insurance, car hire excess insurance, home insurance and pet insurance; all at wallet-friendly prices.
Related Links:
Mobile Phone Insurance - uk.protectyourbubble.com/gi-mobile-phone-insurance.html
Gadget Insurance - uk.protectyourbubble.com/gadget-insurance/
Car Insurance - uk.protectyourbubble.com/car-insurance/
Find Us On:
Facebook: facebook.com/ProtectYourBubble
Twitter: twitter.com/protectyrbubble
YouTube: youtube.com/user/protectyourbubble