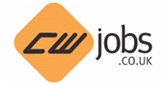 IT is one of the fastest moving and most future-proof industries – which makes it a wise career move for candidates.
(PRWEB UK) 12 November 2012
Eben Upton, co-creator of the Raspberry Pi, will provide nine IT jobseekers with advice on how to get ahead in their careers, as part of an exclusive event being run by IT recruitment specialists CWJobs.co.uk. IT jobseekers will get a chance to join the IT expert in a Google+ Hangout on 23rd November and have their questions answered.
The rise of 'big data' is creating demand for specialist IT professionals, according to research from CWJobs.co.uk. The findings reveal a sustained need for IT specialists across a number of roles, including data management, analysis and security.
Information gathered from CWJobs' CV database found that data specialists in the financial sector have seen the greatest demand. This comes following news from large financial institutions such as Bank of America and JPMorgan Chase, of their plans to use data to communicate promotions with customers in a more targeted way in order to remain competitive.
As a champion for enhancing ICT education in schools - as exemplified by the creation of the Raspberry Pi device to teach primary school children the basics of programming - Eben hopes to provide additional support the generation of jobseekers now working in the industry. With IT Jobs seemingly plentiful, ensuring individuals have the right skills for the market is important to both jobseekers and employers.
Eben Upton, co-creator of the Raspberry Pi and co-founder of the Raspberry Pi Foundation, explains: "The Raspberry Pi Foundation is taking steps to invest in grass roots talent, for the benefit of the industry in the long run. However, those trying to enter or progress in the IT industry now still need support to ensure they can develop their career and gain the skills needed to deliver the achievements that will make the UK IT industry a world leader."
Richard Nott, Website Director, CWJobs said: "IT is one of the fastest moving and most future-proof industries – which makes it a wise career move for candidates. Because of the industry's agile nature however, jobseekers need to ensure they remain 'skilled-up' and on top of latest trends if they are to remain competitive and help to drive the industry forward. We hope our event will provide jobseekers with a platform to gain advice from an expert within the industry who knows exactly what it takes to excel."
Jobseekers should visit http://anaudiencewithebenupton.eventbrite.com/ for more details. One of the best ways to tap into the potential of the IT market is to advertise a job using the right language and benefits clearly outlined. For example, a company offering a structured training scheme or opportunities for promotion within the business are attractive features for recent graduates or trained specialists who are keen to learn and improve on the job and become fully integrated into a company's operations. Encouraging new students into IT as well as keeping those already in the industry within it, is a key challenge for many IT companies. CW Jobs is proud to be working with Eben Upton on helping jobseekers.