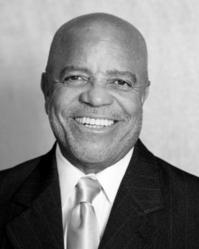 "The HistoryMakers is fortunate that Mr. Gordy will appear live in Chicago for a full-length interview with Gwen Ifill. Our special relationship with PBS makes it possible to produce these outstanding programs to present them during Black History Month
Chicago, Illinois (PRWEB) November 09, 2012
The HistoryMakers will welcome and honor Berry Gordy, Jr., founder of Motown Records, during An Evening with Berry Gordy on Saturday, November 17, 2012 at The Art Institute of Chicago. The program will consist of a one-on-one interview with Gordy conducted by award-winning journalist Gwen Ifill and taped live for airing on PBS-TV. Ifill's interview will lead the audience through Gordy's celebrated life as an entrepreneur, songwriter, record producer, movie director and producer who has left an indelible influence on music and films both nationally and internationally.
Some of Motown's most recognizable performers and producers will also be in attendance. R&B songwriter, producer, and singer Valerie Simpson of Ashford & Simpson fame will take the stage to honor Gordy. Simpson and her late husband Nick Ashford were an important part of the Motown family, having penned such hits as "Ain't No Mountain High Enough," "You're All I Need to Get By," and "Reach Out and Touch Somebody's Hand." Simpson will be joined by a new generation of Motown's recording artists.
Popular singer Kem will deliver a special tribute during the taping. Gordy's son, Stefan Gordy -- known to the music world as Redfoo -- one-half of the hip-hop musical group, LMFAO, will be in attendance. Several early members of the Motown family, including Jimmy Ruffin, Claudette Robinson of the Miracles, Freda and Sherrie Payne, and Al Bell, former president of Stax and Motown Records, will also be on hand for this historic event.
Julieanna Richardson, founder and executive director of The HistoryMakers, serves as executive producer. Suzanne de Passe, former president of Motown Productions, and Charles Randolph-Wright, director of the upcoming Broadway production of Motown: the Musical, are serving as co-producers. Ray Chew, music director for American Idol, serves as the show's music producer. Music industry powerhouses Universal Music Group, Sony Music, David Geffen, Clarence Avant, and Jerry Moss are major underwriters for the evening.
Gordy founded Motown Records in 1959 and grew the company into the most successful African American-owned enterprise in the United States. He is also credited with having created a new sound that changed popular music – the Motown Sound. While working on an assembly line at Ford Motor Company, Gordy began writing and selling songs that were recorded by several local artists. After borrowing $800 from his father, he formed his own company – Motown Records – that was headquartered in a house on Detroit's West Grand Boulevard. In 1960, Motown released the song "Shop Around" written by Gordy's longtime friend Smokey Robinson and recorded by The Miracles with Robinson on lead vocals. The song sold more than a million copies and helped to launch the most influential era in the history of popular music. Motown quickly turned out successive hits by signing and grooming recording artists such as Diana Ross and the Supremes, The Temptations, The Four Tops, Stevie Wonder, Gladys Knight and the Pips, Marvin Gaye, Tammi Terrell, and Mary Wells.
Founded in 1999, The HistoryMakers is a national, 501(c) (3) non-profit institution that develops, preserves, and provides easy online access to an internationally-recognized archival collection of thousands of African American videotaped oral histories. The oral histories document, promote, and celebrate the successes of African American individuals, events, movements, and organizations that are of historic value and importance to the African American community and American society.
As the hallmark celebrity interview program and fundraiser for The HistoryMakers, An Evening With… has previously honored men and women from multiple disciplines who have distinguished themselves in their respective fields. Among those previously interviewed are Harry Belafonte, Dionne Warwick, Ossie Davis, Ruby Dee, B.B. King, Colin Powell, Della Reese, Russell Simmons, Diahann Carroll, Denyce Graves, Nikki Giovanni, Andrew Young, and Earl Graves.
Interviewer Gwen Ifill is the managing editor of "Washington Week" and senior correspondent for "The PBS NewsHour," both on PBS-TV. She has been honored by the National Press Foundation, Ebony Magazine, the Radio Television News Directors Association, and American Women in Radio and Television. Ifill has also moderated two vice presidential debates in 2004 and 2008 and is the author of the book, The Breakthrough: Politics and Race in the Age of Obama.
Julieanna Richardson is pleased that Berry Gordy's interview will be featured as one of the PBS-TV specials. "The HistoryMakers is fortunate that Mr. Gordy will appear live in Chicago for a full-length interview with Gwen Ifill. Our special relationship with PBS makes it possible for The HistoryMakers to produce these outstanding programs and to present them during Black History Month," said Richardson. "I was introduced to Mr. Gordy by Clarence Avant, former chairman of the board of Motown Records. This program represents a hallmark moment for The HistoryMakers because I have worked for 12 years on getting Mr. Gordy to agree to be interviewed. We are delighted to have him in Chicago for what will be an historic evening of song, history, and American culture," Richardson added.
Honorary co-chairs for An Evening with Berry Gordy include: Christie Hefner, Clarence Avant, Walter & Shirley Massey, and Richard Parsons. The title sponsor is Comcast NBC Universal. Other major sponsors include Universal Music Group which owns Motown, Sony Music which owns the Motown publishing rights, Discover, Abbott Laboratories, Chicago Tribune, and The Ritz Carlton Chicago.
For further information on The HistoryMakers, please visit the website at http://www.thehistorymakers.com.