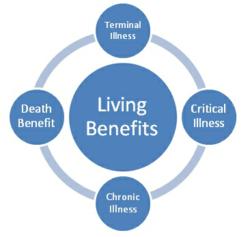 At Alliance Group, we are committed to doing whatever we can to help those affected by Hurricane Sandy.
Lawrenceville, GA (PRWEB) November 09, 2012
Alliance Group, an International Insurance Marketing Organization, announced today it will contribute to Hurricane Sandy disaster relief efforts by sponsoring a trip that was organized by one of their employees to offer assistance in New Jersey's hardest hit areas.
Peter Goldfine, National Marketing and Social Media Director at Alliance Group is a native of the Jersey Shore – and upon discussing his plans to make the trip, Alliance Group was more than eager to get involved. "Our hearts go out to everyone in the East Coast community, including our member organizations, customers, and of course Peter's family and friends who have been impacted by this catastrophic event," said Lee Duncan, Alliance Group's V.P. of Sales, and National Training Director. "We are extremely committed to doing what we can to help those affected by this disaster."
Alliance Group, in addition to monetary donations to help fund the efforts, is covering transportation and fuel costs for the 900 mile drive up the coast that Peter, his wife Jessica, their sons Harrison (4) and Sawyer (18 Months), as well as Jessica's brother Oliver will make this weekend.
The project, which is spearheaded by Peter's wife Jessica, has risen close to $6500 in cash, and has amassed boxes upon boxes of items needed by NJ residents - enough to fill a 20 foot trailer – in just 5 days.
"The response has been overwhelming," says Peter. "We were amazed at the outpouring of support from friends, co-workers, local merchants, and even complete strangers." The group's use of social media has played an enormous role in the efforts as well. "It's staggering how fast our local, grass-roots site has spread – people are really bending over backwards to help out, says Peter, adding that "It's going to be an amazing, fulfilling and highly emotional weekend for me. Returning home with my family to this devastated version of my childhood…will be an experience I'll never forget."
ABOUT ALLIANCE GROUP
Living Benefits are the cornerstone of the edge that the Alliance Group provides for its clients.
Most people purchase life insurance to provide a legacy of financial security at the time of their death. But doesn't it make sense for the benefits to extend and be available for the difficult financial times they have to face if a chronic, critical or terminal illness precedes death? The industry calls the benefit an "Accelerated Death Benefit Rider." We refer to it as real Living Benefits. With over 5,000 independent representatives, Alliance has amassed in excess of 75,000 clients resulting in approximately $12 Billion of in-force life insurance.