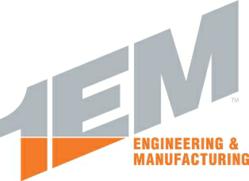 The beauty is in the additional features that 1EM builds in, the high level of quality and the return on our investment. Our clients demand this and so do we.
Neenah, WI (PRWEB) November 09, 2012
1 Engineering & Manufacturing of the United States, known as 1EM, has reached a new milestone with Dulam International of Dubai. After three months of internal design work that utilized the company's years of experience in building 10 large-scale Saturation Diving Systems (SAT Systems), 1EM completed the model for a new "Mini" SAT System that incorporates features of a larger system and offers greater portability while accommodating four to six men. Dulam International signed on as the first customer in July 2012 and delivery is on track for early spring 2013.
Specialized and standard features for the "Mini" SAT System include:

200 meter IMCA-compliant
Four-man DDC chamber with provisions to be six-man deployable HRC
TUP vessel
Come out chamber for two men
Diving bell for two men
Bell launch and recovery system with bell winch and guide wire winch
Main bell umbilical utilizes power sheave and is stored in an umbilical basket
Control Van with pilot station for control of bell launch and recovery
Equipment van with diver reclaim unit, diver hot water heaters, chamber environmental conditioning units, LARs HPU and main power panels
The new device is more compact and easily transportable for more efficient mobilizations on smaller vessels of opportunity. It is designed to mobilize in a short time frame using quick hookup and disconnect attachments.
"We see a growing demand for smaller, easier to launch and maintain systems at more affordable price points. This package should allow smaller subsea contractors to effectively compete in the deep diving ranges which in turn will reduce costs for oil and gas operators," said Mark Berge, CEO of 1EM. Ryan Rebello, Director of Dulam International, confirmed, "The beauty is in the additional features that 1EM builds in, the high level of quality and the return on our investment. Our clients demand this and so do we."
About 1 Engineering & Manufacturing LLC - 1 Engineering & Manufacturing (1EM) is a multi-disciplined, vertically-integrated engineering and manufacturing company in the United States specializing in the provision of advanced manned and unmanned intervention systems for the subsea oil and gas industry. Serving the entire globe, 1EM provides turnkey engineering and manufacturing solutions. 1EM was founded in 2012 through acquisition of Veolia ES Special Services' fabrication and engineering operations. See http://www.1EM.com for further details or contact the company at 1.920.749.8100.
About Dulam International Limited - Established in 1971 in Dubai as a subsea services company, Dulam is a leading provider of subsea solutions to the offshore industry. The firm is principally engaged in subsea intervention and engineering supporting construction and IRM activities for offshore structures, including pipelines, flow lines, cables, fixed platforms, drilling rigs, SBM and FPSO systems. The company's base in Dubai, UAE, ensures fast and effective solutions for clients throughout the Middle East and Indian Subcontinent. More information is available at http://www.Dulam.com.
News Source: 1 Engineering & Manufacturing LLC (http://www.1EM.com)
1EM Contact: Mark Berge, President, Email: Mark.Berge@1EM.com, Tel: 1.920.659.9830
Dulam International Contact: Ryan Rebello, Director, Email: RRebello@Dulam.com, Tel: +971.4.324.1360