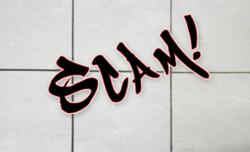 How can a company defend scam complaints when no posts are edited or removed, even when proven to be false or without merit?
Canonsburg, PA (PRWEB) November 09, 2012
The old marketing adage is that a happy customer tells one person while an unhappy customer tells 10 people. In the new age of the internet, an unhappy customer, or even someone posing as one, can literally tell thousands of people by posting anonymous online ripoff complaints against the company. InventSAI, a family run company based in Southwest Pa, has been on the receiving end of nameless, faceless online attacks.
Shockingly, when they worked to contact and correct the false allegations, they learned that the fraudulent claims were completely anonymous. After contacting the website to address or remove the complaint, they were asked for tens of thousands of dollars.
Their experience is outlined here: http://www.InventSAI-Ripoff-Report-Response.com. Small business owners and individuals are encouraged to place their responses to online attacks on this site. Unlike the ripoff complaints sites, InventSAI will not charge to make posts and will have a removal policy if proved to be inaccurate.
If you are a consumer and are unsure of the truthfulness of a claim that a company is a scam, InventSAI offers 3 red flags consumers should be aware of when reading online complaints:
1. Is the source writing the complaint anonymous?
If someone is upset over a product or service that they received and feels that they are a scam, a question should be asked as to why they wished to remain anonymous if they wish to have their issues resolved.
2. Is there proof that the complaint comes from an actual client of the company?
Competitors, rogue ex-employees and even the website itself have financial motives for writing a scam complaint against companies like InventSAI because of the ability to profit from bad press.
3. Do posts ever get removed, fact-checked or amended even if proven to be false without requiring monetary fees paid by the company?
How can a company defend scam complaints when no posts are edited or removed, even when proven to be false or without merit?
InventSAI cautions consumers who read scam complaints online, as usually it is just a form of bathroom wall journalism aimed at extorting money from companies operating business online. Informed consumers should contact the company in question directly first to see what their response is and learn about any policies in place to handle customer concerns.
It is not uncommon for businesses to have a problem with a product or service from time to time; this however does not mean that they are a scam. Many companies such as InventSAI have policies in place to satisfy customer concerns quickly. It is important to check with the company and learn how they handle customer complaints directly before working with them.
About InventSAI:
InventSAI, part of the Montgomery IP Associates Group, is a veteran invention consulting firm focused on assisting small businesses, individual inventors, and entrepreneurs. With access to a patent and engineering law firm, Montgomery Patent & Design, and full service marketing agency, Ad-Gen, InventSAI is uniquely positioned to help inventors in all stages of bringing invention ideas to life. Inventors can find assistance whether they need help protecting their idea with a patent, developing their idea with engineering, and/ or marketing their idea to get it on store shelves.