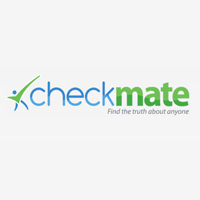 The added feature also serves a practical purpose in that it increases our subscriber's safety.
San Diego, CA (PRWEB) November 09, 2012
Instant Checkmate, one of the fastest growing Internet startups announced that its background check reports will now include a Google Maps feature in all interactive background reports. This recent addition allows users to view satellite images of the current address for any individual in the U.S. who was the subject of a personal criminal background check through Instant Checkmate.This new feature is not an add on, and will be included in all standard reports.
Google Maps is a web mapping application that can be embedded on third party websites. These enhanced street view images from Google Maps provide Instant Checkmate users with a visual aid that enables them to explore a particular neighborhood through 360-degree street-level imagery.
Instant Checkmate aggregates electronic data such as sex offender status, local demographic information, aliases, birth, death, and marriage certificates, arrest records, convictions, possible relatives, and much more from a number of databases at both the local and federal level, as well as independent sources. This information is then used to compile background checks on individuals. Prior to the addition of Google images, the reports only sourced information from written records. In a statement issued by a company spokesperson, the satellite imagery is meant to give users a more informative, dynamic experience when using the product.
By incorporating this Google Maps feature, this young Internet startup continues to stay one step ahead of its competition by enhancing the information users receive in their reports. In addition to the interactive Google Maps feature, Instant Checkmate has also included pertinent census data on the individual's neighborhood. Users can access a complete demographic breakdown of ethnicity and gender as well as a separate map of nearby sex offenders. With these updates and additions, Instant Checkmate successfully demonstrates its versatility in the kind of data it offers to subscribers.
According to Michael Smith, Customer Relations Manager for Instant Checkmate, "There is a reason newspapers, magazines, and presentations all include visuals. It simply makes them more interesting. Including a Google Maps feature is an effective way to increase user engagement."
Smith goes on to say, "The added feature also serves a practical purpose in that it increases our subscriber's safety. If an online dater looks up the address of a prospective date, that person can use the images to quickly assess the neighborhood and decide whether or not they feel comfortable going to that house. The same goes for clients who use Craigslist. If a subscriber runs the name of a potential buyer or seller and sees that the person lives on a dark, dead-end street, the individual would probably decide not to take the risk."
Smith also insinuated that even more new features were on the way as Instant Checkmate solidifies its commitment to public safety and customer satisfaction.