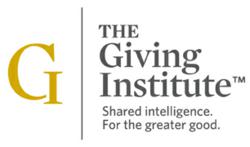 "Over time, Americans have proved they respond in times of need," said Carlson, "and I have no doubt that Sandy will bear out what our research has shown over and over again."
Chicago, IL (PRWEB) November 09, 2012
More than a hurricane, the aftermath of what is now known as "superstorm Sandy" is wending its way into the hearts, minds – and pocketbooks – of generous Americans, who want to do what they can to help with relief efforts.
In fact, an estimated $116.2 million already has been pledged to organizations working in the trenches of relief efforts. The pre-eminent organization that tracks the nation's charitable donations – Giving USA Foundation, headquartered in Chicago – recorded that following the three natural disasters that struck the world in late 2004 and 2005 (the Asian tsunami, hurricanes Katrina and Rita and the Pakistan earthquake), $7.37 billion was raised for relief efforts. An additional $1.17 billion was raised for hurricane relief in 2006.
What will the impact of Sandy be? Since the heart of the storm struck the nation's populous mid-Atlantic region, media attention has been vast and could contribute to the overall response, said L. Gregg Carlson, Foundation chair.
"Images of destruction and the aftermath of natural disasters strike a responsive chord in people, who can empathize with the thought of losing everything they own and having their respective worlds turned upside down," he said. While individual reasons for giving are many and complicated, emotion plays a role when people are deciding to offer help.
David King, CFRE, chair of The Giving Institute, concurred, adding that Americans might instinctively relate better to images broadcast from the U.S. than those from far-flung lands. He pointed to the outpouring of support after hurricanes Katrina and Rita and the Japanese earthquakes, as examples. After the 2005 hurricanes, $2.7 billion was contributed to organizations spearheading relief efforts in the Gulf coast region; for the earthquakes in Japan, the total in 2011 was $630 million.
The Institute and Foundation have been tracking charitable contributions since 1954, and also provide advice to non-profit organizations worldwide. Based on the history contained in Institute's and Foundation's vast catalogue of research, King and Carlson noted it is most likely that the bulk of contributions will go to groups working in the human services arena. In addition, most donors will make contributions to the relief effort above and beyond their usual charitable giving.
"Even with broad media coverage, confusion over what is needed most – funds or goods – is the norm in the immediacy of a disaster," King added, advising that people should check reliable sources for updates before reaching for their credit card or checkbook to make a donation.
In fact, some people might prefer a more visceral approach to helping out; in that case, they can check for local groups organizing relief efforts that will allow them to donate physical goods.
Recent reports are that the following items are most needed:

Cleaning supplies (including bleach)
Mops, sponges, hoses, garbage bags, paper towels
Fans
Dehumidifiers
In addition, baby supplies, including blankets and disposable diapers, unexpired baby formula, hats, scarves, mittens, and blankets have been requested.
Because no one wants to get burned by what turns out to be a misdirected contribution, King and Carlson provide the following advice to the donation-minded:
Check out any nonprofit you are considering donating to through groups such as Guidestar, http://www.guidestar.org, or the Better Business Bureau, http://www.bbb.org, to ensure they are legitimate
Donate to reputable organizations that are known for their expertise in times of disaster and making sure that money and supplies get to the right places
Investigate how a charity intends to spend the dollars raised and how administrative costs will be covered. Because it takes resources to manage and distribute contributions responsibly, administrative costs are normal expenses, but should be kept to a reasonable percentage of overall budget.
Be alert to those who would try and take advantage of a disaster to line their own pockets; it's sad but true that scams tend to pop up in the aftermath of such events as Sandy.
"Over time, Americans have proved they respond in times of need," said Carlson, "and I have no doubt that Sandy will bear out what our research has shown over and over again."
Said King, "our nation's nonprofits, as stewards of almost $300 billion in annual contributions from individuals, corporations and foundations, will be once again serving those who need help the most – this time around, in our own backyard."
About Giving USA Foundation™
Advancing the research, education and public understanding of philanthropy is the mission of Giving USA Foundation, founded in 1985 by the Giving Institute. Headquartered in Chicago, the Foundation publishes data and trends about charitable giving through its seminal publication, Giving USA, and quarterly reports on topics related to philanthropy. Visit http://www.GivingUSA.org for more information.
About The Giving Institute:
The Giving Institute, an international association of leaders in the philanthropic consulting field, is headquartered in Chicago. Its member firms have specialties in all areas of nonprofit consulting, including fundraising, executive search, capital campaigns, feasibility studies and marketing communications. Its mission is to advance the practice of philanthropy through research, education and best practices. It was founded in 1935 and is known for, among other things, composing the industry's first code of ethics, which is still in use today. For more information, visit http://www.givinginstitute.org.