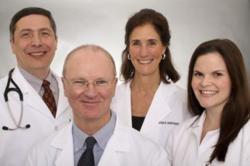 The Coleman Institute is dedicated to developing treatments that are safe, comfortable and affordable for patients, enabling them to take that first step towards recovery and a drug-free life.
Tampa, FL (PRWEB) November 25, 2012
The Coleman Institute was awarded the "Best of the Best" designation for excellence in Tampa Addiction Treatment by Follow Media Consulting, Inc. They can be reached at 813-400-1380.
As defined by Wiki, Addiction is the continued use of a mood altering substance or behavior despite adverse dependency consequences, or a neurological impairment leading to such behaviors. Classic hallmarks of addiction include: impaired control over substances/behavior, preoccupation with substance/behavior, continued use despite consequences, and denial. Withdrawal refers to physical and psychological symptoms people experience when reducing or discontinuing a substance the body had become dependent on.
Breaking an addiction is not easy. First comes detox. Persevering thru cold sweats, headache, vomiting, nausea, disorientation and hallucination is just the beginning of a long road to recovery.
At the Coleman Institute, they make that road manageable. They have developed a suite of innovative treatments which help people move on with their life. Since 1998, their revolutionary detoxification techniques have achieved a remarkable 98% success rate for over two thousand patients.
Their programs are all completely done in an outpatient setting. They are safe, comfortable and affordable. Detox is usually finished in only three days. You can always visit their website at http://www.thecolemaninstitute.com/ for further details and information.
About Follow Media Consulting, Inc.
Named one of the best SEO Companies by Jonas Marketing, Follow Media Consulting, Inc. is a rapidly growing worldwide firm of SEO, Social Media, and Mobile Marketing Professionals. Follow Media Consulting, Inc. headquarters is located in Richmond, VA. However, our professional team is networked across the world, with regional offices across the United States, in the United Kingdom, Canada, Australia, France, South Africa, the Philippines, and India.