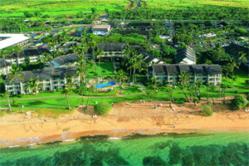 Waikiki, Hawaii (PRWEB) November 11, 2012
Maui'd Forever is one of Hawaii's few full service, all-Hawaiian Islands wedding planner and coordinator. Founded in 2003 by entrepreneur Mark Steffan, the company operates on the Hawaiian Islands of Oahu, Maui, Kauai and the Big Island of Hawaii. They are proud to announce a military travel discount for Veterans Day.
A 10% discount is being offered on all the Maui'd Forever travel packages for military personnel, honoring those that serve our nation every day. To show our appreciation in support for all the sacrifices they make. This offer is for active military and their immediate family. It gives 10 off travel packages.
The good news too is there are no blackout dates, they can travel anytime. Members of the Army, Navy, Air Force, National Guard, Marine Corps, Air National Guard, Active Reserve, Military Academy Students and those discharged honorably within 30 days of travel.
Mr. Steffan from Maui'd Forever tells us that "he has never seen such a great deal from Pleasant Holidays. So to extend the spirit of that offer is that we will also give our military a discount on their wedding or vow renewal packages."
These packages can be previewed on the Maui'd Forever website.Their packages give clients a choice of location, minister, photographer and just about any other important aspect of their ceremony.