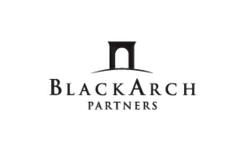 Charlotte, NC (PRWEB) November 09, 2012
BlackArch Partners is pleased to announce the closing of the sale of BarcodesInc to Cortec Group Fund V, L.P.
Headquartered in Chicago, Barcodes is the leading online-focused provider of specialized digital data hardware and software solutions to thousands of customers. The company's comprehensive portfolio of products includes more than 15,000 stock-keeping units (SKUs) of barcode scanners, mobile computing devices, identification card equipment, point-of-sale peripherals, barcode label and receipt printers and consumables that help the company's customers improve productivity and profitability.
Barcodes was formerly a portfolio company of Thompson Street Capital Partners. Daniel Nettesheim, CEO of Barcodes, will continue to lead the company in partnership with Cortec.
BlackArch Partners was retained by Barcodes to serve as the exclusive sellside adviser on the transaction, which closed Nov. 2. Terms of the transaction were not disclosed.
Thompson Street Capital Partners is a St. Louis-based private equity firm with more than $800 million in capital under management. Founded in 2000, the firm invests in growing niche-leading service, manufacturing and distribution businesses via recapitalizations, management buyouts, corporate divestitures, family businesses in transition and take-private transactions.
Cortec Group acquires high value-added, middle-market distribution, healthcare, consumer and specialty products and service businesses with leadership positions in their market niches. Based in New York, Cortec currently manages over $1 billion in its two active funds and targets platform acquisitions with enterprise values of $30 million to $300 million and smaller follow-on acquisitions.
BlackArch Partners is a leading middle-market investment bank offering a full spectrum of advisory services. The firm offers a complete suite of investment banking services to financial sponsors, private companies and diversified corporations, including dedicated industry verticals for Distribution & Supply Chain Management, Applied Technology & Digital Media and Business & Professional Services. Based in Charlotte, BlackArch features a total of 12 industry-focused practices that cover all sectors of interest to middle-market investors; BlackArch professionals have closed more than 250 transactions in 16 countries on four continents. Please visit our website for more details.
Securities transaction conducted through BlackArch Securities LLC. Member FINRA and SIPC.