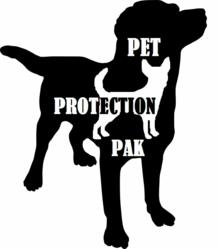 Hanover, PA (PRWEB) November 10, 2012
Personal Care & Assisted Living Insurance Center, LLC, a national insurance agency that specializes in offering insurance protection for assisted living facilities and adult family homes across the country recently announced the debut of their new division, Pet Protection Pak. This division provides affordable insurance coverage for pet owners in all 50 states with protection from lawsuits arising from bites, attacks, or destruction of property.
PCALIC, LLC found a need for dog liability insurance while serving its target market, assisted living facilities and adult family homes. Facility owners across the country are finding that animals, including dogs are a great form of therapy for the residents and are even allowing some residents to keep their dogs at the facility.
"This new dog liability insurance provides pet owners with reassurance and peace of mind that they will have the necessary protection needed in the event of a claim" says Brian Barrick, owner of PCALIC, LLC. "For dog owners that are required to carry liability insurance by their homeowners association or Local County, this new program will provide relief in knowing they will be able to keep their best friend for life." The liability insurance program has been released one state at a time, initially in New Jersey, and is now available for Rhode Island, New Hampshire, and Oregon!
Personal Care & Assisted Living Insurance Center, LLC was established in 2004 and is headquartered in Hanover, Pennsylvania. Their assisted living and adult family home insurance product provides protection to the adult care industry across the United States.