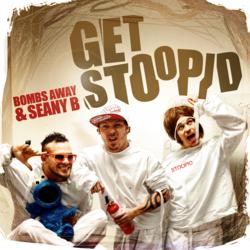 Teaneck, NJ (PRWEB) November 12, 2012
Australian sibling party boys, Bombs Away are back with another hot club-banger, this time teaming up with Australian MC, Seany B. The new track entitled "Get Stoopid" will be released in the US by Radikal Records in digital format, available today on http://radikal.com and November 27 on iTunes and Beatport music service. The complete single package will include 6 remixes by heavy-hitter names such as Chardy, Tommie Sunshine and Disco Fries, Dank and more.
"Get Stoopid" is the third Bombs Away single to be released on Radikal Records, and follows their summer smash hit, "Super Soaker." "Get Stoopid" brings together two of the most notorious characters in the Australian dance music scene, Bombs Away & Seany B, and is exactly what it describes: a no holds barred, cheeky, bouncy club track and a hilarious music video to go with it! The new track will also be part of a full-length album by Bombs Away, tentatively planned for release on Radikal Records sometime in early 2013.
Bombs Away - "Get Stoopid" Track listing
1. Radio Edit
2. Tommie Sunshine & Disco Fries Remix
3. Chardy Mix
4. Dank Remix
5. Peking Duk Remix
6. Romain G & Marco Zanfardino Remix
7. Matthew Ough Mix
Radikal Records offers artists national distribution through SONY/Red Distribution, electronic distribution through iTunes, eMusic, Amazon and all major downloading services, and other resources including production, artist development, product marketing and licensing opportunities. In recent years, Radikal has worked with many artists including: 2 Unlimited, N-Trance, Zombie Nation, ATB, Yello, Scooter, Schiller, Blank & Jones, Cosmic Gate, Sinead O'Connor, Voodoo & Serano, Apollo 440 and others. Visit http://radikal.com for more information.