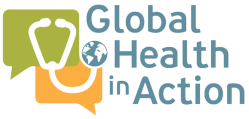 Silver Spring, MD (PRWEB) November 09, 2012
There's only one week left until the Global Health in Action—a Facebook-based campaign aimed at young adults interested in global health—anti-tobacco video contest ends. Fans have until November 16, coinciding with The Great American Smokeout, to submit their videos. The entry must be an original video that the submitter has created about anything related to the dangers of tobacco, such as a testimonial, a PSA, anti-tobacco marketing, or the dangers of secondhand smoke. Once the submission period ends, fans will vote for their favorite entries. The top five videos will be judged by the Global Health in Action panel, and the winner and runner-up will be selected. The winner will receive an iPad 3 and the runner-up will receive an iPod Touch.
Global Health in Action was launched in 2011 by Jabari Fraser, a summer intern at Danya International, Inc. The goal of the campaign is to engage college-age students in passionate discussion and involvement in global health issues.
About Danya International, Inc.
Danya International, Inc., is a leader in providing innovative communications, research, and technology programs to U.S. and global customers to create social change. Danya strives to make a positive impact on the lives of children, families, and communities around the world through technology-enabled, evidence-based interventions. Danya is headquartered in Silver Spring, Maryland, with offices in Atlanta, Georgia, and Nairobi, Kenya. To learn more about the company, visit http://www.danya.com.