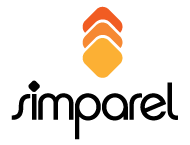 Having a single integrated solution, we'll only have to deal with one company, one with a team of industry experts we feel we can trust.
New York, NY (PRWEB) November 13, 2012
Simparel, Inc. announces that Outerstuff, a family owned and operated manufacturer of branded and licensed sports apparel for children, has selected Simparel®, the Unified Global ERP Solution for apparel, footwear and accessories businesses, to manage all concept-to-consumer business processes. Simparel will be implemented at the company's Manhattan headquarters to facilitate the company's future growth through improved operational efficiencies and more accurate inventory visibility.
"Outerstuff has experienced consistent growth, and our existing software limited us," explained Chief Technology Officer, Avi Meir. "We wanted to take advantage of newer technology available, which could inherently overcome some of the challenges we were facing with our current solution." The company sought a new fully integrated platform that would enable more accurate visibility into their complex processes – and ultimately selected Simparel, the Unified Global ERP Solution where all your processes are on a single platform.
A key factor in the Outerstuff selection process was finding an apparel specific ERP solution that was a true end-to-end solution, and would not require any costly integration. Due to the lack of integration in the current environment, inventory availability and accuracy had become a challenge. With Simparel's enhanced visibility and real-time updates, Outerstuff will have a more accurate picture of their entire operations. In addition, Simparel's advanced allocation functionality will allow the company to do multiple allocation runs, which they couldn't do previously.
"I'm very confident in our selection to go with Simparel," added Meir. "Having a single integrated solution, we'll only have to deal with one company, one with a team of industry experts we feel we can trust."
Another feature that impressed the Outerstuff team was the Simparel Consulting Tools. "We were also impressed by the freedom the consulting tools afforded, no other solution provider on the market gives the end-user this option. "
"We are pleased with the opportunity to provide Outerstuff with the single integrated platform they were seeking in this ERP selection process", noted Simparel VP of Sales & Marketing, Victoria Rose. "We are confident the Simparel Unified Global ERP Solution will provide the real-time, accurate flow of information they want and need to continue the growth of the company."
About Outerstuff
Founded in 1983 by Sol Werdiger as a children's outerwear company, Outerstuff Ltd has grown into the preeminent manufacturer and marketer of "sports youth apparel" to the North American retail market and beyond.
Outerstuff has the sourcing, product development and distribution "know how" to build and deliver a youth line in all size ranges from infant through boys size 20 (girls size 16). Outerstuff brings to market a line of youth apparel that includes outerwear, sportswear, active wear, fleece, micro-fleece, and accessories including headwear, gloves, scarves and gift box sets.
For more information about Outerstuff, go to http://www.outerstuff.com.
About Simparel
Simparel, Inc. ® has developed a Unified Global ERP Solution that is designed to grow apparel, footwear and accessories businesses. The Unified Global ERP Solution is faster to deploy and extend, delivering a magnitude of scalability and performance over any other solution. True end-to-end functionality lets customers focus on products and sales by making business decisions easier, improving product delivery, and facilitating cost and inventory management. Providing global enterprise visibility and collaboration throughout Product Lifecycle Management (PLM), Supply Chain Management, Order-to-Cash, EDI, Logistics and Distribution processes (warehouse management systems), this unified model approach ensures compliant and on-time delivery.
For more information about Simparel, go to http://www.simparel.com.