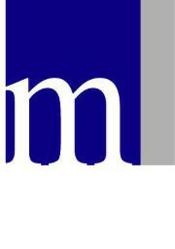 With the record low inventory in Sarasota, sales prices are rising as properties become more in demand.
Sarasota, FL (PRWEB) November 10, 2012
McConnell and Associates reports that a national upward trend in the housing industry is being realized in the local Sarasota luxury home market.
Sales statistics in the past few months have shown a profound improvement in Sarasota, Florida. With a total of 648 properties sold, sales are up almost 14 percent from last September, which only closed 570 transactions. The summer, which is usually a period for respite, was exceptional for local Sarasota realtors. Traffic for open houses is heavy and offers are multiple and competitive. This is also due to the decline of inventory in the area. In Sarasota, there is a great demand for homes and sellers are well aware of the proper time to list properties. Now is the time. Within the past three days, up to 130 new properties have been listed and are now available to search through the MLS.
Signs of recovery in the real estate market throughout the United States have become evident through the increase in pricing, sales and new construction. Foreclosures are also reported to be down and the Federal Reserve is acting to push mortgage rates near record lows. According to Barclays Capital, home prices will peak by 2015. Prices currently are continuing to strengthen by 4.6 percent on a year-over-year basis. In Sarasota the median sale price for single family homes is $169,950 and for condominium prices $175, 400. Home construction is also predicted to grow at least 20% a year for each of the next two years. Housing is one of the industries in the US which will predict a 20-30 % growth. With these predictions for the housing market, we will see a boom by 2015. Along with the housing boom, the job market should grow as the pent-up demand for houses drives building and construction.
Local Real Estate Broker Oliver McConnell of McConnell & Associates notes that "With the record low inventory in Sarasota, sales prices are rising as properties become more in demand." Florida housing starts rose 18.5 percent in August 2012, which is the most recent month available, year-over-year. According to DEO news release, median home prices were up 5.8 percent over the year. Average home sales prices have increased 6.8 percent while a month's supply of homes on the market is reported to be down 40 percent.