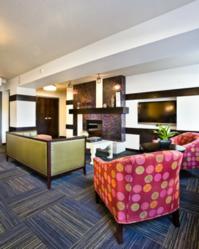 "We're proud that we did this project and what we accomplished," said Scott Rajavuori, manager of design, sales and marketing for Titus Contracting. "We're very excited for the company that we did the work for."
Minneapolis, MN (PRWEB) November 09, 2012
Titus Contracting, a commercial and residential remodeling company based in Savage, Minn., for the second year in a row built and managed the project that won a Multi-Housing Achievement in Design, Advertising & Community Support (MADACS) from the Minnesota Multi-Housing Association (MHA).
The Calhoun Greenway apartment complex in Minneapolis recently underwent an extensive interior and exterior remodeling project, which was handled and managed by Titus Contracting. The complex's remodel won the MADACS award for complete/total building renovation, which was presented to Bigos Management, which owns and manages the property.
"We're proud that we did this project and what we accomplished," said Scott Rajavuori, manager of design, sales and marketing for Titus Contracting. "We're very excited for the company that we did the work for."
The project took approximately four to five months to complete. Included in the scope of work was an upgrade to the facility's amenities, including a fitness center, tanning, massage, yoga center, pool and more. Each of the complex's 350 apartment units were also given a new look, as were common and office areas.
Rajavuori said the project was "very contemporary" in scope, and included shoring to secure 400,000 lbs. of stacked apartments above 60 to 80 feet walls, which were replaced with windows. Rajavuori said the shoring done for The Calhoun Greenway was "more extensive" than any other shoring done by the company.
"They worked really well with Bigos," said Holly Engrav, project design manager at Bigos Management. "They jumped on the fast timeline, and responded well to the project's changes and evolutions."
Titus Contracting built a MADACS-award winning project in 2011. The MACADS awards recognize "owners and associates who have made significant contributions to multi-housing marketing and management through exemplary achievements." Titus Contracting has been an MHA member since last year.
###
Titus Contracting is a full-service commercial and residential remodeling company that offers tenant construction, interior and retail build outs, construction management and much more to Twin Cities, Minn. homeowners and commercial property owners. Readers can find more information on the company by visiting http://www.tituscontracting.com.