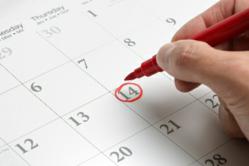 The professional home cleaning industry continues to grow adding many new customers; the most popular choice for clients is service every two weeks.
Johnson City, TN (PRWEB) November 12, 2012
Recently Home Cleaner Magazine interviewed, polled, and surveyed home cleaning service owners from across the United States to find out the ratio of cleaning clients when it came to service frequency. The results show a change in customer trends from just 10 years ago.
The figures listed below are an average of all maid service businesses that participated and are averages of the entire United States, all geographic areas were represented in collecting the information to reach results. Information provided is based on individual information from each service owner.
7.4 % have weekly cleaning service
55.3 % have cleaning service every two weeks
27.3 % have service every four weeks
Service frequencies not included in results that make up the other 10% are service every three weeks and service more than one time a week.
Nearly all of cleaning service owners in business for more than 8 years when asked, say they have had a significantly lower number of weekly clients than in years past, but the number of clients for monthly (every four weeks) service has grown at the fastest pace. Service every two weeks is still by far the most popular schedule choice for home cleaning service customers.
Overall the professional home cleaning industry continues to grow adding new clients in large numbers. Most service owners are very optimistic about the future of the industry and continued growth. In a recent Home Cleaner Magazine poll service owners were asked, if they were excited about the future of the cleaning industry; 53% responded "yes it looks good," and 41% responded "yes, I could not be more excited".
This information is provided by Home Cleaner Magazine, the leading source of information and facts for starting and growing a professional maid service or house cleaning business. To learn more about how to start and grow your own cleaning service and to see other polls and industry information visit Home Cleaner Magazine online.