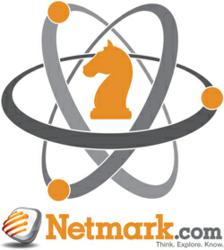 The Netplex is a war-room laboratory where strategists in lab coats innovate internet marketing tactics.
Idaho Falls, ID (PRWEB) November 09, 2012
Typically, internet marketing agencies don't perform their own industry research. Undoubtedly, most provide "micro-research" analytics and performance statistics to their clients. Conversely, they are often crippled by their absolute reliance on the "macro-research" of third-parties for industry best practices. Netmark.com is changing the status quo for industry research. Their new office, the Netplex, is a cross between a scientific laboratory and a strategic war room. In addition to being highly engaged in marketing services they are passionate about research and development. Their people are tacticians in lab coats.
The Netmark.com laboratory has spawned some groundbreaking internet marketing tools that allowing them to make the most strategic business decisions for their clients. While some of their tools are used only internally, they have released others to the general public. Many internet marketing agencies have a general industry toolbox to get the job done; however, the scientists at Netmark.com have created an arsenal of 'power tools', requiring an entire tool shed to hold them. And let's face it, a tool shed sounds so much cooler than a toolbox. Their public tool shed includes Keyword Intelligence, Site Intelligence, Rank Reconnaissance, and YouTube Reconnaissance.
Keyword Intelligence runs a comprehensive keyword analysis, providing scientists and strategists several advanced metrics. Using data from various sources, this tool analyzes keywords to determine their overall worth. It extends beyond traditional keyword metrics such as search volume, cost-per-click, and competition to include keyword value, clout, rankability, and seasonality. Keyword Intelligence takes the guess work out of keyword research.
Site Intelligence collects SEO related data from around the web to measure several factors related to search engine rankings. This tool essentially creates a strategic SWOT analysis by evaluating a website's strengths and weaknesses based on these six dimensions: (1) specified URL, (2) the domain, (3) the backlink profile, (4) several social media stats, (5) the website's current traffic estimates, and (6) its relevance to a user specified keyword. With this information, Site Intelligence is able to make smart tactical recommendations that can drastically improve search engine rankings.
Rank Reconnaissance measures trends in a website's search engine rankings. It reports rankings in three major search engines, including many of Google's international indexes. While saving search history, this tool can schedule future keyword ranking reports that run automatically based on the selected frequency. These reports can be scheduled to run daily, weekly, or even monthly to provide useful ranking data over time. Rank Reconnaissance enables internet marketing scientists to see ranking trends that can allow good strategists to make important business decisions.
YouTube Reconnaissance measures relevancy, quality, and overall statistics to determine factors affecting video rankings for targeted keywords. The tool reaches beyond video information such as titles, views, likes and dislikes, ratings, comments, and upload dates to include channel statistics including channel name, channel views, and channel subscribers. This powerful tool allows internet marketing scientists to evaluate a video's ability to rank well for targeted keywords.
The Netmark.com tool shed is jam-packed with these public power tools, allowing savvy internet marketers to make sound business decisions. Beyond these tools, the Netmark.com team utilizes many other advanced internet marketing tools. The science behind these tools enables their business strategists to create innovative internet marketing campaigns that provide the very best results for their clients.
About Netmark.com
Netmark.com has been rated the best SEO company by TopSEOs for the past year. It's a full-service interactive marketing agency providing search engine optimization, website development, digital media advertising, and more to its clients. Headquartered in Idaho with many other offices around the world, its home-office location provides a unique opportunity to innovate at a fraction of traditional research and development costs.