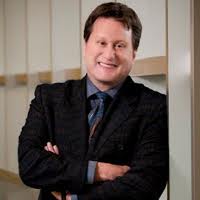 "Many users of Fosamax are completely unaware of the risks associated with this drug. There is a very real danger and the more people who know the risks, the better."
(PRWEB) November 09, 2012
Fosamax (also known as Alendronate) is a widely prescribed drug used to combat the weakening of bones due to osteoporosis. While Fosamax, in a class of drugs known as biophosphates, has been approved by the FDA as a way to prevent or treat osteoporosis, increased reports of atypical fractures of the femur have spurred the FDA to require makers of Fosamax, Merck, to strengthen the warnings, according to the FDA.
"These sorts of fractures can be devastating, especially when you consider the advanced age of many of the victims," said Dallas Fosamax attorney Jeff Rasansky. "Many users of Fosamax are completely unaware of the risks associated with this drug. There is a very real danger and the more people who know the risks, the better."
To make matters worse, these drugs have not only been prescribed for those who already have osteoporosis, but also to those who are at risk of the disease. As a result, many of these patients have been using the drug long term. This is significant because doctors believe use of the drug for longer than five years significantly increase risk of these particular forms of fractures, according to ABCNews.
"What's most shocking and disconcerting about this is that this drug is supposed to prevent weakening of the bone and subsequently, breaks and fractures, but it is apparently causing them," says Rasansky. "For many patients, the strengthened warnings are too little, too late. They have either already suffered one or more of these debilitating fractures or have already taken the drug long enough to be at significant risk."
Rasansky urges men and women have taken Fosamax or its generic versions to speak to their doctor about the risks associated with drug's long term use. He goes on to say that any victim of these fractures who has taken Fosamax to contact a Fosamax law firm to discuss the possibility of a product liability case.
"It's important for these victims to understand that they aren't alone and that they have legal options to help them get through this," says Rasansky. "Drug manufacturers and doctors have a responsibility to ensure the drugs they are manufacturing and prescribing are safe. If the drug is not safe, and the patient suffers an injury as a result, then they may seek compensation for the damage done."
About Rasansky Law Firm
Rasansky Law Firm is based in Dallas and has built a national reputation of excellence by providing quality representation and the highest level of personal service with an award winning team of personal injury attorneys. The law firm is also part of the exclusive 1-800 ATTORNEY network.