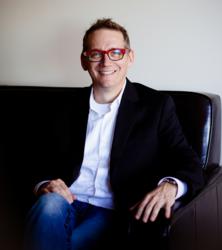 I've been a big fan of AcceleratorYYC since they started just over a year ago and am excited to take it to the next level.
Calgary, Alberta (PRWEB) November 13, 2012
Calgary's launchpad for early stage tech startups, AcceleratorYYC, is excited to announce its inaugural Executive in Residence (EIR), Stephen King. Stephen, CEO of TCELab and President of Stephdokin.com, will provide guidance for AcceleratorYYC's member startups.
Stephen King is an influential tech entrepreneur who is passionate about making the "local tech scene hyper-successful on a global basis." He is one of the co-founders of the A100, an organization of Alberta's most successful tech entrepreneurs and executives dedicated to 'fueling Alberta's next generation of entrepreneurs' and regularly advises technology-based companies and associations on a local, national and global level.
"I've been a big fan of AcceleratorYYC since they started just over a year ago and am excited to take it to the next level. I like the vibe of the space -- lots of creative and talented people," says Stephen. "I really enjoy the genesis and passion of tech startups, but it's important to structure business in a way that sets up fundamentals required for success at the next level of the journey -- creating revenue and potentially seeking angels and resources to start feeding into the local tech ecosystem. If I can help any of those companies avoid some potholes, then I'll have a good year as the EIR!"
AcceleratorYYC currently has 13 startups in the co-work space and is proud to offer a collaborative community with access to mentors, resources and connections within the greater startup community. In addition to the A100 Office Hours sessions and Startup Slyngshot business accelerator program, the EIR mentorship will provide invaluable hands-on guidance for startups.
"Early stage entrepreneurs often ask questions such as, 'how do I validate my market?', 'how do I optimize my sales funnel?' and 'how do I find and approach angel investors?' These are critical questions to answer for early stage success and we are excited to have Stephen on board to offer his experience and industry knowledge to help guide and answer these questions," says Pieter Boekhoff, Co-founder, AcceleratorYYC.
About:
AcceleratorYYC is an entrepreneur led co-work space tailored to the unique needs and challenges of pre-launch and pre-product tech startups. AcceleratorYYC is about providing the resources needed to answer the question 'I've quit my job - I'm in a startup - what now?'
Stephen King is CEO for TCELab, a Boston firm re-imagining Customer Experience Management (CEM) by standing at the intersection of Big Data and Customer Loyalty Science. Stephen is also President of Stephdokin.com, a private consulting firm based in Calgary focused on strategic technology commercialization.
Contact Information:
Jenn Egroff, Community Liaison, AcceleratorYYC
jenn(at)acceleratoryyc(dot)com
http://www.acceleratoryyc.com/
@AcceleratorYYC
Stephen King, CEO, TCELabs/President, Stephdokin.com
stephen(at)tcelabs(dot)com
http://www.tcelab.com/ and http://www.stephdokin.com
@stephdokin