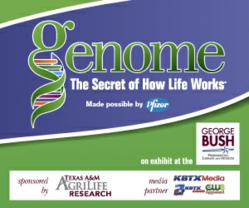 College Station, Texas (PRWEB) November 08, 2012
The George Bush Presidential Library and Museum presents the free Issues Forum "Food Security, 21st Century Agricultural Systems and Genomics" Nov. 13, 7 p.m. at the Annenberg Presidential Conference Center at Texas A&M University.
Dr. Molly Jahn, a professor in the Laboratory of Genetics and Department of Agronomy at the University of Madison-Wisconsin, will discuss her perspectives on global food security and the innovations in agriculture, food systems and natural resource management that will be critical to our survival and prosperity in the 21st century.
Jahn has a distinguished research career in plant genetics, genomics and plant breeding of vegetable crops focusing on molecular genetics of disease resistance and quality traits. Her research groups at UW Madison and Cornell University have produced crop varieties now grown commercially and for subsistence on six continents. She has also worked extensively in developing countries to link crop breeding with improved human nutrition and welfare. In 2011, Jahn was selected to represent the U.S. on a 13-member high-level International Commission for Sustainable Agriculture and Climate Change.
Through a generous sponsorship from AT&T the event is offered free of charge, but reservations are strongly recommended. Register online at jahn.eventbrite.com. A free reception will follow the event.
The Issues Forum will take place in the Annenberg Presidential Conference Center, and will also be streamed live on KBTX.com.
The issues forum is presented in conjunction with the new exhibit "Genome: The Secret of How Life Works" on display now at the Bush Library and Museum. Designed for all ages, the exhibit explores the nature and impact of advances in genome research through visually-rich environments, interactives, artifacts and multi-media presentations. Other exhibits in the museum's rotunda and gallery spaces will highlight research programs conducted at Texas A&M University and Texas A&M AgriLife Research.
"Genome: The Secret of How Life Works" is sponsored by Texas A&M AgriLife Research and presented in cooperation with Texas A&M University Whole Systems Genomics Initiative, College of Agriculture and Life Sciences, Department of Animal Science, and media partner KBTX Media. For more information about the exhibit go to bushlibrary.tamu.edu/genome.
The George Bush Presidential Library and Museum at Texas A&M University is part of the National Archives and Records Administration's Presidential Libraries network. The Bush Library and Museum preserves and makes available the records and artifacts of George H.W. Bush, 41st President of the United States. We promote civic literacy and increased historical understanding of our national experience, and foster a community of public service and volunteerism by offering rich educational and public programs, original museum exhibits and access to our archival holdings. For more information visit the Bush Library and Museum website at bushlibrary.tamu.edu.
###