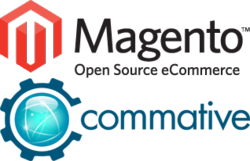 Magento reviews matter
Los Angeles, CA (PRWEB) November 09, 2012
Magento, the leading open source e-commerce platform, has been wildly successful racking up over 4 million downloads since it launched. Part of its meteoric rise can be attributed to the pairing of a powerful e-commerce engine with the flexibility of "extensions" that can add any number of additional features to an online store. A massive community of independent developers has flocked to the platform and offers thousands of extensions, giving Magento near limitless capabilities for online retailers globally.
Navigating the myriad of extensions on MagentoConnect, the Magento-managed store for extensions, is very similar to Apple's App Store. When an online retailer looks for Magento themes or extensions among the sea of software at MagentoConnect, they'll notice something is different. Where you might expect to find just reviews, MagentoConnect also includes a flame icon that represents "popularity".
Popularity is intended to track the number of times a Magento theme or extension has been downloaded. The problem with popularity though is that some developers have figured out how to manipulate the system to inflate their popularity. Just look at some of the numbers. Do 350,000 downloads to only 6 reviews make sense?
Magento recently announced that they have identified irregularities on their marketplace and is working on a solution, but it highlights an important fact: Reviews matter! Nothing is more insightful than what other users have to say and you can learn a lot about the capability and quality of a product in just a few minutes. Also, reviews on MagentoConnect are verified and require an account so you know they're legitimate.
If you're on MagentoConnect, make sure you sort by the reviews to quickly find the most popular extensions. You'll find that Commative's flagship Ultimento theme with its built in Magento extensions is not only the most reviewed theme on MagentoConnect, but it's the most reviewed paid program on all of Magento!
Ultimento is unique package that includes multiple themes and layouts as well as over 15 individual extensions, all rolled into one easy to install package. In addition, it comes with a year of support from Commative's committed team - one of the best in the industry.
About Commative, LLC
Commative is one of the leading Magento developers offering Magento themes and extensions, including the popular Ultimento theme. Based in Los Angeles, CA, the Commative team has over 30 years of e-commerce experience and is committed to helping online retailers achieve success through the latest software and online commerce knowhow.