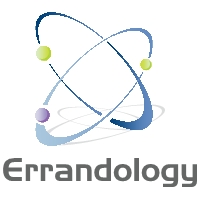 The Science of Done!
Henrico, VA (PRWEB) November 10, 2012
Errandology, LLC provides personal assistant services to clients in the Richmond Tri-Cities area.
Errandology provides services that include errand running, grocery shopping, personal shopping, gift wrapping, concierge services, small business services, event planning, pet sitting, and much more. Most recently, Errandology has helped clients with pet sitting needs, home organization, small business invoicing, small business website creation, and organizing birthday parties.
Just in time for the holiday shopping season, Errandology is taking the next step to take the stress out of the holidays.
Until December 15th, Errandology is offering a discounted Stress Free Holiday Helper package. Cllients can receive 6 hours of Errandology support this holiday season including mailing out holiday cards, purchase baked good or holiday meal needs from the grocery store, complete holiday shopping, handle gift wrapping, and even deliver freshly wrapped presents.