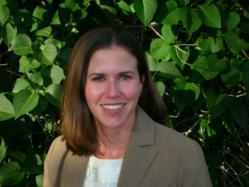 Helping your student come up with a realistic and organized game plan will help everyone feel more at ease.
Denver, CO (PRWEB) November 13, 2012
In her article, College Application Stress Tips for Parents Ms. Price provides insights into how to alleviate some of the stress and tension that often occurs with the college application process.
With early deadlines still looming, many parents are feeling the pressure of college applications. They are wondering when their student is going to finally complete their applications and what can they do to help guide them to the finish line.
"Many parents feel that they are constantly nagging their child to get their applications submitted. " Katherine Price explained. "Often times, micromanaging them is only going to prolong the process."
In her tips, Ms. Price describes how parents need to have realistic expectations on how many applications a student can complete at one time. "Helping your student come up with a realistic and organized game plan will help everyone feel more at ease," she said. Students who are applying to very selective schools will need extra time to complete additional essays.
Ms. Price also encourages parents to make sure they have realistic expectations about possible admission outcomes and not to dwell on all of the things their child did not do in order to enhance his or her applications.
"At this point in the process, it is essential to keep looking forward and not dwell on past", she explained. Her tips suggest that parents take a look at all of their child's accomplishments and help them showcase them in their college applications. Helping the student feel proud of what they have done will encourage them to move forward.
From offices in Colorado and New Jersey, Montgomery Educational Consulting offers comprehensive, personalized educational counseling services to students locally, around the country, and around the world. These college admissions experts guide students every step of the way as they navigate the university search and application process. Then, they help students get admitted to the college that is right for them.
For more information about Montgomery Educational Consulting, call 720.261.8299, or email info(at)greatcollegeadvice(dot)com. Or visit http://greatcollegeadvice.com.