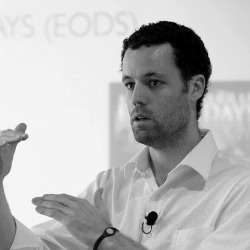 Your content is your currency. -Dom Goucher
Delray Beach, FL (PRWEB) November 08, 2012
PreneurCast has just released its latest marketing podcast, discussing alternatives to one of the most popular means of getting traffic today... search engine optimization or SEO. PreneurCast produces a new episode weekly and is available on iTunes. Each week, entrepreneur and marketer Pete Williams and digital media producer Dom Goucher discuss topics that deal with marketing strategies and techniques that entrepreneurs can use to grow their businesses.
In this episode, Williams asks a question sure to disturb many entrepreneurs, "What if SEO died?" What if you could no longer rely on search rankings as a major source of traffic? Goucher emphasizes the importance of not taking this idea lightly. Recent (and potential future) changes in Google's ranking rules now makes too much reliance on SEO a doubly dangerous game.
So what can you do right now to bolster your presence online to become less reliant on SEO?
One answer according to Goucher is to remember, "Your content is your currency." When you understand that, says Williams, you can leverage communities and platforms that are already getting ranked in order to build your own rankings. In other words, "You need to go where the people already are."
The bottom line when it comes getting ranked... SEO should be a byproduct of the great content you create.
Those interested in listening to the show to hear more strategies for sales retention can visit: http://www.preneurmedia.tv/preneurcast/preneurcast080-what-if-seo-died/.