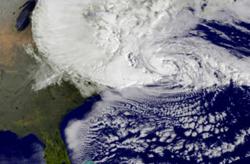 We made the decision to freeze prices almost immediately following Sandy's landfall.
New York, NY (PRWEB) November 09, 2012
Despite heavy demand following last week's devastating hurricane, AllCar Rent-A-Car is refusing to raise rental rates at any one of their eleven New York locations. As of last Saturday, AllCar has effectively frozen all rental prices ensuring their customers can still afford to secure a safe and reliable rental.
"We made the decision to freeze prices almost immediately following Sandy's landfall," explains Gil Cygler, President and CEO of AllCar Rent-A-Car. "Since then, we've made it our mandate not to pursue higher paying renters stuck in the city. What's more, we're refusing to accept extra money in order to bump a reservation to the front of the line."
AllCar has also refused to change their rental class structure in order to provide their customers with better value. Currently the company offers cars such as the Toyota Corolla and Ford Focus at the entry rental level. Many other rental agencies on the island consider these vehicles to be intermediate and thus more expensive.
"At AllCar, we've always focused on local first. Now is our chance to stand behind that promise." Cygler says the company has turned down hundreds of higher paying retail customers in order to assist those impacted locally.
It's also worth noting that AllCar continues to honor insurance company rental allowances at this time. Drivers in need of a replacement vehicle are encouraged to contact AllCar toll free at 1-800-697-2227 in order to compare posted rates.
Currently, New York State is the only state featuring legislation that protects the rights consumers needing a replacement rental vehicle. This means that drivers in need of a replacement have the option of renting a vehicle from the agency of their choice.
"We're the local experts when it comes to handling replacement vehicle claims," says Cygler. "We'll even bill the insurance company directly for your rental allowance, which will ultimately reduce the amount you need to pay out of pocket."
In order to speed up their insurance rental claims, New York rental customers are asked to present proof that their vehicle is in the repair shop when booking with AllCar. Acceptable forms of proof include a current repair bill and insurance claim number.
AllCar's fleet of rental vehicles is also available for long-term rentals during this time. For more information visit http://www.allcarrentacar.com.
About AllCar Rent-A-Car
AllCar Rent-A-Car is New York City's premiere rental company. With 12 locations throughout the five boroughs, AllCar is focused on providing the highest quality car rental experience in New York. Book your rental online at http://www.allcarrentacar.com.