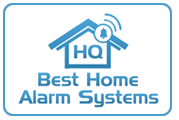 We found Protect America to be the most competitively priced solution in the market today.
Atlanta, GA (PRWEB) November 09, 2012
Protect America has won the 2012 Excellence Award for Best Value and Affordability according to the national home security reviews site, http://www.BestHomeAlarmSystemsReviews.com.
"This year's Excellence Award was well deserved…" stated Mike Bristow, senior editor for BestHomeAlarmSystemsReviews.com, "We found Protect America to be the most competitively priced home security system in the market today, especially when all of their high-end features are taken into account like their mobile access and alerting."
This is Protect America's 20th year in business and to celebrate they are offering their "Best. Deal. Ever." according to the Texas-based home security company. Protect America is a leader in home security industry and they have led the charge in wireless home security systems. Their simple do-it-yourself (DIY) installation model makes the entire process from ordering to installation a breeze.
Protect America's wireless home security systems come with free equipment, a lifetime warranty and each customer can choose the type of monitoring services and technology they wish to implement. The process is quite simple, a home security representative works with each customer to properly equip their home with the right amount and type of sensors and offers advice on which monitoring services are available. They also guarantee they will have the lowest price of any competing offer.
Visit Protect America online or call them at 888-305-0285 to learn more about their latest home security systems offer.
The award winning home security company offers advanced interactive features with their wireless home security systems like the ability to remotely arm/disarm the home security system from an iPhone or Android device. Customers can also take advantage of their streaming video services if a wireless home security camera is installed. What's more, text messages can be sent when certain alerts are triggered like opening of a door or cabinet that a customer would like to monitor.
About BestHomeAlarmSystemsReviews.com
BestHomeAlarmSystemsReviews.com is an independent review site that closely watches the home security market and recommends best buys to consumers. The national review site is dedicated to providing consumers with the latest and most up-to-date information related to the home security industry. For more information on how to purchase the best home security system for your family, visit them online today.