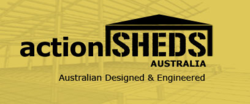 We are proud to be ShedSafe compliant, and we are proud to carry only ShedSafe certified products. We were in favour of the certification, because we thought it was sorely needed.
Perth, Western Australia (PRWEB) November 12, 2012
In March 2006, North Queensland sustained considerable damage when it was struck by Cyclone Larry. The Category 4 storm had wind speed estimated at 240 km/h. When citizens and workers started sifting through the rubble, they found out some facts about sheds that would eventually lead to the building standards that are in place now, throughout Australia.
Among the findings: 30% of damage to cold formed sheds were from the loss of cladding due to collapse. Flawed designs that created too much internal pressure, corroded connections, and failure of roller doors were some of the other causes of damage. The most important finding, though, was that sheds which were built to certain sets of standards sustained almost no damage at all.
There were also cyclones in other states that resulted in the failure of many sheds, but Cyclone Larry was the main catalyst for change. In response to Cyclone Larry and previous storms, building certifiers and Government regulators contacted the Australian Steel Institute (ASI) with the purpose of establishing higher standards for building sheds that would make them safer and more cyclone-resistant.
By identifying what didn't work, Cyclone Larry also identified what did work, and the ASI composed a set of standards in 2008, based on buildings that survived the storm. The standards help engineers and designers apply design codes to steel sheds in a more effective manner.
The result is the ShedSafe program. To become certified, shed manufacturers must be reviewed by an independent 3rd party, and their designs and engineering must be documented to be safe by an independent 3rd party structural engineer. They must also document and guarantee that their sheds are designed according to the standards of the Australian Steel Institute Design Guide Portal Frame Sheds and Garages.
For a shed reseller to become certified, they must be trained to recommend the proper shed design, and to determine the correct wind loads necessary for any site.
For a shed to carry the ShedSafe certification, the shed manufacturer must be certified. For a shed supplier or reseller to sell a ShedSafe certified shed, the supplier or reseller must be certified. The end result is that the products are safe, and the people supplying them have been properly trained to make the correct evaluations and recommendations.
Max Italiano, Owner of Action Sheds Australia, is proud that his company is ShedSafe accredited and carries products with the ShedSafe logo: "We are proud to be ShedSafe compliant, and we are proud to carry only ShedSafe certified products. We were in favour of the certification, because we thought it was sorely needed."
Italiano continued, "Before ShedSafe, there really wasn't any mechanism in place to ensure consumers that they were getting what they were paying for. Anyone can make an attractive sales flyer, and anyone can make unfounded claims. There were so many factors and variables in buying a shed that it was easy to confuse consumers. With ShedSafe, though, consumers now know that they are getting the right shed for their needs, and that it is safe, strong, and dependable for whatever Australia's climate has to offer."
Italiano concluded, "I can state this with the utmost in confidence: if it doesn't have the ShedSafe logo, don't buy it. It just isn't worth the risk."
Action Sheds Australia is a sheds supplier in Perth. They supply farm sheds, barns, storage sheds, industrial sheds, and more.
Check out their website for more information: http://www.actionsheds.com.au/ or call them at 1300 778 628.