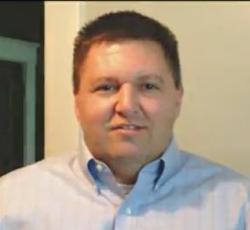 For the month of October 2012 sales are up 33% over the same month last year.
Nashville, TN (PRWEB) November 09, 2012
Nashville Real Estate Sales – 10/2012
"Real Estate Sales continue their positive trend in Nashville," Steve Jolly stated, "For the month of October 2012 sales are up 33% over the same month last year." Nashville has a 26% increase over last year for the first ten months of 2012. Total Closings are ahead of the total for 2011 and we still have two months to go. Pending sales are also above 2011 levels with 625 more homes pending than October of 2011.
Nashville Real Estate Inventory - 10/2012
"Inventory continues to fall in the Nashville Real Estate Market," Jolly continued, "Nashville has the lowest inventory of homes for sale in more than six years." Low inventory is good news for the market and what we expected to see for a recovery. We currently have less than 8 months of total inventory and less than 6 months of inventory of single family homes for sale. The inventory is expected for go below 17,000 in December. The average Days on Market for October 2012 is 83 days.
Nashville Real Estate Prices - 10/2012
"Sales Prices are ahead of 2011, and have been slightly positive all year," Steve Jolly said. We have only seen significant differences in the last two months. October 2012's median price is $175,100 which is 7.5% higher than the median sales price for the same month last year of $162,000. The median condo price in Nashville for October 2012 was $157,900 versus $139,515 for the same month in 2011.
November through February is typically considered the slow period of real estate sales in Nashville. Many people may have been waiting for election season to end to make their decision. This may be a good time to put your home on the market while the inventory is still low. Holiday season buyers are typically serious about purchasing a home. The best advice for current Nashville home sellers: Make sure your home is ready to sell and it is priced properly.
The data was provided by the Greater Nashville Association of Realtors, Middle Tennessee's largest trade association for Real Estate Professionals.
For More graphs, data and more information on the Nashville Real Estate Market, Click Here to visit NashvilleRealEstateNow.com.