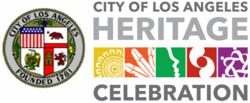 2012 Theme- Honoring the Valor, Traditions and Dreams of Our Warriors,
Los Angeles, CA (PRWEB) November 08, 2012
Mayor Antonio Villaraigosa will honored the diverse indigenous communities in the City of Los Angeles during the opening ceremonies of the 7th Annual American Indian Heritage Month at City Hall today.
The City of Los Angeles and the Los Angeles Native American Indian Commission presented the American Indian Heritage Month Opening Ceremony, themed, "Honoring the Valor, Traditions and Dreams of Our Warriors," with a ceremony in Council Chambers followed by a program and reception on the City Hall forecourt. During the program, Mayor Villaraigosa honored the Native American Veterans Association (NAVA) with the American Indian Heritage Month Award. William Givens, founding member of NAVA/Board President accepted on behalf of the organization.
American Indian Heritage Month launches a month-long calendar of cultural events, arts activities and free music classes for elementary, middle, and high school students. It is sponsored by the City of Los Angeles, The Walt Disney Company, and the Department of Cultural Affairs (DCA) through its Music LA Program. The music classes celebrate, preserve, and promote various Southern California native music traditions by exploring and presenting songs in historical context. The courses rely heavily on knowledge passed down generation-to-generation through oral tradition and inter-generational teaching.
"Our City's American Indian community is a living mosaic of tribal nations who come together as one to celebrate a vibrant and enduring heritage," said Mayor Villaraigosa. "This month we honor the valor, traditions and dreams of this brave and diverse community."
Los Angeles is the only major city in the United States to create and support the development of a Native American Indian Commission, and celebrate American Indian Heritage. Los Angeles has the largest urban Indian population in the United States.
The Los Angeles City/County Native American Indian Commission was created on June 25, 1976 through a joint effort of members of the Los Angeles American Indian community to improve the delivery of federal, state, local resources and services to urban Indian communities. Through the Commission, local American Indian residents have the opportunity to impact the decisions and programs that affect their lives.
A list of all activities and events is available at http://www.culturela.org. For more information, call (213) 922-9762, or follow us on Facebook at http://www.facebook.com/HeritageLA.