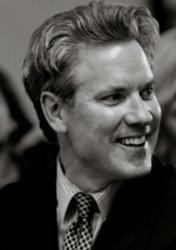 DLCS is poised for double-digit growth in calendar year 2013.
Dayton, Ohio (PRWEB) November 09, 2012
Dermatopathology Laboratory of Central States (DLCS), an anatomic pathology and molecular diagnostics laboratory, is pleased to announce that they have entered into an agreement with PNC Bank that secures the capital required to fund the Laboratory's 2013 expansion plans.
The revolving credit facilities, which were led and structured by PNC Business Credit, will provide DLCS with significant flexibility to fund growth that includes but is not limited to mergers and acquisitions.
"The arrangement with PNC Bank enables DLCS to continue to drive our strategy for organic growth while capitalizing on strategic opportunities as they arise" says Robert E. Nevin. "The credit line's liquidity provides DLCS the flexibility to quickly respond to opportunities as they present themselves in what's become a tumultuous marketplace."
Just last week, CMS introduced a series of changes to the 2013 Physician Fee Schedule impacting pathologists beginning January 1, 2013. The technical component of surgical pathology will be lowered by 52%, while the professional component will be increased by 2%. As a result of this revaluation the global payment for surgical pathology will decrease by 33%.
"DLCS is poised for double-digit growth in calendar year 2013," added Nevin. "Our relationship with PNC Bank will ensure that we meet and exceed those goals for our shareholders."
ABOUT DLCS
Dermpath Lab of Central States (DLCS) is an independent, national dermatopathology laboratory whose goal is to provide physicians with accurate diagnoses of skin biopsies. DLCS has a focus on quality, efficient service, and education – all essential to our dedication to patient care. For additional information about DLCS visit http://www.dermpathlab.com.