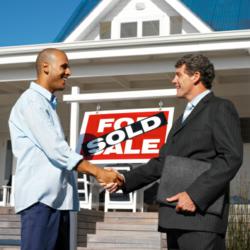 The crash in the housing market was a devastating hit to the U.S. economy, as millions of people were affected, wiping out massive amounts of wealth.
New York, NY (PRWEB) November 10, 2012
In a recent Investment Contrarians article, editor Sasha Cekerevac notes that a recent report by the S&P/Case-Shiller Home Prices index for 20 cities showed that home prices increased in August by two percent year-over-year, which represents the largest increase in two years. (Source: "Home Prices in 20 U.S. Cities Rise by Most in Two Years: Economy,"Businessweek, October 30, 2012.) Cekerevac reports that while there is some upward momentum in the housing market, there are still many impediments to overcome before the market sees more price appreciation.
"The crash in the housing market was a devastating hit to the U.S. economy, as millions of people were affected, wiping out massive amounts of wealth," states Cekerevac. "… The Federal Reserve has since stepped in, and offered unprecedented monetary policy action to try and stem the decline."
Cekerevac states that whether or not this is an appropriate action, it has created this upward momentum in the housing market.
In a recent report by a Federal Reserve survey, while mortgage applications are rising, 90% of banks stated that for prime or low-risk mortgages, they were maintaining their tight lending standards, reports Cekerevac. (Source: "Banks See Mortgage Requests Rising," The Wall Street Journal, October 31, 2012.)
Cekerevac notes that the banks that are very active in the housing market are maintaining their extremely tight lending standards because they are leery of overexposing themselves.
Cekerevac concedes that in one way, having tighter lending standards is not a bad thing, since the reason the country got into this housing market crash was that banks were offering too much money to unqualified buyers.
"One of the problems with the Federal Reserve policy is that this might offer a misallocation of capital. By artificially lowering interest rates, they are enticing some buyers who normally wouldn't be able to afford making a large purchase to take this type of action," reasons Cekerevac. He concludes, "… The Federal Reserve's action in artificially lowering rates to speed up the recovery process in the housing market might end up causing far greater problems down the road."
To see the full article, and to get a real contrarian perspective on investing and the economy, visit Investment Contrarians at http://www.investmentcontrarians.com.
Investment Contrarians is a daily financial e-letter dedicated to helping investors make money by going against the "herd mentality."
The editors of Investment Contrarians believe the stock market and the economy have been propped up since 2009 by artificially low interest rates, never-ending government borrowing, and an unprecedented expansion of our money supply. The "official" unemployment numbers do not reflect people who have given up looking for work, and are thus skewed. They believe the "official" inflation numbers are also not reflective of today's reality of rising prices.
After a 25- to 30-year down cycle in interest rates, the Investment Contrarians editors expect rapid inflation caused by huge government debt and money printing will eventually start us on a new cycle of rising interest rates.
Investment Contrarians provides unbiased research. They are independent analysts who love to research and comment on the economy and investing. The e-newsletter's parent company, Lombardi Publishing Corporation, has been in business since 1986. Combined, their economists and analysts have over 100 years of investment experience.
Find out where Investment Contrarians editors see the risks and opportunities for investors in 2012 at http://www.investmentcontrarians.com.