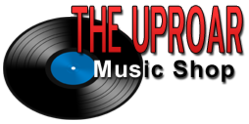 Where the Underground Is Mainstream
Salt Lake city, UT (PRWEB) November 10, 2012
Radio Uproar, the world's premier online radio station playing exclusively local music, understands the need for local musicians to get not only air-play but also inexpensive and effective advertising.
Now you can get both just by visiting Radio Uproar and signing up as a member.
Local musicians can purchase a 30 second advertising slots for only $5.00.
This offer is for all genres of local music from anywhere in the world. Do you need more advertising?
Local musicians can also purchase banner ads spots, live remote services and even an ad spot on Radio Uproar's limousine all for discount prices exclusive to local artists.
Check out http://www.radiouproar.net and not only receive 100% free air-play but very affordable prices.
RADIO UPROAR
Where the Underground Is Mainstream