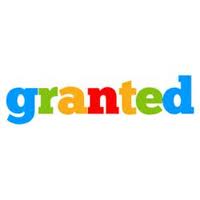 The BLS reports steady job openings but Granted.com provides a more accurate picture.
PASADENA, CA (PRWEB) November 09, 2012
According to the most recent report from the Bureau of Labor Statistics (http://www.bls.gov/news.release/jolts.nr0.htm), open jobs have remained steady between the months of August and September. However, job listings on Granted.com, a job search engine, have increased during the same timeframe.
Granted's CEO notes, "Surveys conducted by the BLS and other organizations are accurate in providing a picture of what the job market was like a few months ago, not what the market is like currently." He asserts that Granted actually provides a more accurate picture of the current economy. "Since we collect data every day and it is organized through job postings, employers and employees get an up-to-date look at how the economy is fairing. Essentially, the job search engine relies on a computer algorithm to continually provide an updated job outlook."
For instance, hypothetically speaking, if there were 16,000 energy jobs listed on Granted.com the last day of August and 14,000 the last day of September, it would be easy to assume that market is declining. However, since the numbers are continually updated and reflect the most current data, they can change on a whim. Every day yields new information, giving job seekers a much more accurate picture of their chosen industry and the job market in general.
Still, the Bureau of Labor Statistics numbers are interesting. The report showed 3.6 million jobs as of September 30, a nearly identical number to that which was collected on the last day of August. This puts the hiring rate at 3.1-percent for August, just .01-percent higher than September's rate. The numbers compiled indicated the number of job openings, new hires, and deviations between industries for the nonfarm sector.
Nobody has it easy these days when it comes to their job search, but having as much information as possible about each industry and the employment outlook is helpful for everyone.
About Granted
Granted.com is a job search engine based in Pasadena, CA. The site features open positions in every industry across the country. It's owned and operated by A. Harrison Barnes of the Employment Research Institute.