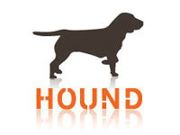 Hound.com shows a steady increase in open positions between August and September, mirroring a recent BLS report.
Pasadena, CA (PRWEB) November 10, 2012
A report released by the Bureau of Labor Statistics (http://www.bls.gov/news.release/jolts.nr0.htm) on Tuesday, November 6, showed that the job market has remained relatively stable in the past couple of months, information that is mirrored in the number of job postings on Hound.com, a job search site, for the same time period. On August 31, Hound showed 1,057,473 open positions and on September 30, there were 1,077,340. This slight increase is statistically comparable to the BLS report.
In the report, there were 3.6 million open positions on the last day of September, which is almost identical to the number of positions on the last day of August. The hiring rate was at 3.1-percent. These numbers make it apparent that while the economy is slow to recover, it is stable and that is a positive indicator of what's to come.
Hound.com has a more favorable outlook. The slight increase in open positions on the job search website bodes well for the future. "We're not seeing the number of listings jump by leaps and bounds, but we are seeing a general incline in open positions," says Hound.com CEO, A. Harrison Barnes. "Any upward trend is positive in this economy and we're excited to see that reflected on a daily basis on our site."
Many people are struggling in the current economy. For some, their job search has even ended due to a failure to find open positions in their area. However, that may be largely due to a failure to leverage the proper resources. Hound.com offers comprehensive job listings from all across the country, which is precisely what job seekers need if they are to find work in this economy.
"The BLS numbers are reassuring because we're not backsliding," says Barnes, "but I'd venture to say hiring is moving at a faster clip that surveys like these let on--our site seems to indicate this."
About Hound.com
Hound.com got its started in 1995 but it was purchased by the Employment Research Institute in 2005. The ERI is owned and operated by A. Harrison Barnes and is based in Pasadena, CA.