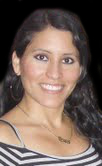 Deerfield Beach, FL (PRWEB) November 12, 2012
Ms. Diana Lovera was recently appointed Chief of Staff of WMX Group Holdings, Inc. As Chief of Staff, Ms. Lovera will serve as senior advisor to the Chairman and CEO, Mr. Thomas Anthony Guerriero and the organization's primary liaison in managing day to day operations.
Prior to joining WMX Group Holdings, Inc., Ms. Lovera leveraged her expertise in strategic planning, strategic communications and leadership development as Director of Sales and marketing in a major manufacturing organization from.
Ms. Lovera also co-founded a non-profit organization, Lambda Theta Alpha Latin Sorority, Inc. Gamma Pi Division in 2003 to empower Latina women in achieving their highest potential.
Ms. Lovera holds a BA and BS degree from American InterContinental University and Florida International University, respectively. She embraces social and community responsibilities wholeheartedly by co-organizing and participating in various charities and community outreach programs throughout South Florida.
Mr. Guerriero said of Ms. Lovera's appointment, "We could not be more pleased to have someone of Ms. Lovera's extraordinary business pedigree join our team. She will be a huge asset to our business development and we are equally impressed with her social conscious and community involvement."
Safe Harbor for Forward-Looking Statements
This press release contains forward-looking statements within the meaning of Section 27A of the Securities Act of 1933, as amended, and section 21B of the Securities and Exchange Act of 1934, as amended. Readers are cautioned not place undue reliance on these forward-looking statements, which are only predictions and only speak as of the date hereof. Forward-looking statements usually contain the words "estimate," "anticipate," "believe," "plan," "expect," or similar expressions and are subject to numerous known and unknown risks and uncertainties. These risks and uncertainties could cause the Company's actual results to differ materially those indicated in the forward-looking statements.
Investors are encouraged to carefully review regulatory filings prior to investment consideration. Past performance is no guarantee of future success or that there cannot be losses or business interruption. The Company is in a rapid growth sector that may or may not continue to grow in the future and therefore poses risks that may be different than other investments. Management regularly provides news and additional information believed to be true and accurate at the time of dissemination but has no requirement to modify, comment or change in the future should circumstance change or information prove to be inaccurate for any reason. Additionally, the Company makes every effort to comply with all applicable laws.
Contact:
WMX Group Holdings, Inc.
(WMXG:OTCBB)
Public Relations
info (at) wmxgroup (dot) com