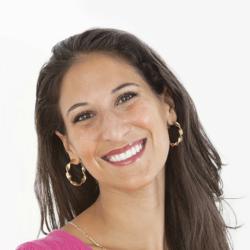 The Women's Success Summit is a wonderful event, that you should definitely attend… The last one was the real jump-start for my own business, which you will get a taste of in all of the amazing updates that will be coming your way…
Miami, FL (PRWEB) November 09, 2012
Jasmin Terrany, LMHC, Miami psychotherapist and inventor of Life Therapy, will hold a power presentation "Mindset...Check," about how to identify and overcome all barriers on the path of executing goals. Hundreds of women are expected to attend the upcoming Women's Success Summit VI, "Work & Play Every Day," that will take place next week, November 13 & 14, 9 am to 6:00 pm at Briza On The Bay, 1717 N. Bayshore Drive, Miami.
Among other speakers, successful business owners, and other panelists from all over the country that will share their knowledge and their professional experiences, are Michelle Villalobos, founder and director of the Women's Success Summit; Jessica Kizorek, founder of BadassBusinessWomen.org; MarlyQ, founder of 5K Freedom Run; Bruce Turkel, a CEO of the brand management firm TURKEL; and more.
Acclaimed as Miami's largest business conference for women, the summit is "designed to jumpstart businesses, motivate and educate, all while connecting businesswomen with other high-powered, like-minded professionals." The two days of the conference feature workshops, panel discussions, frameworks, power presentations, case studies, interactive Q&A sessions, concept workshops, on-stage business coaching, and other activities, all intended to communicate practical knowledge and relevant business skills to help women rise above competition and fully succeed in their businesses.
Conference costs include $97 for a VIP Access Pass for November 13 or November 14, $147 for VIP Access Pass for November 13 and 14, or VIP PLUS All Access pass for November 13 and 14.
For more information and ticket purchasing, visit http://www.JasminBalance.com/womens-success-summit-vi-workand-play-every-day/
###
Jasmin Terrany, LMHC founder and owner of JasminBalance Life Therapy, is a Columbia University trained psychotherapist who invented "Life Therapy," a combination of Psychotherapy and Life Coaching with Mindfulness and Meditation. Her specialties include increasing self love and confidence, building fulfilling relationships, releasing stress, anxiety and fear, improving body image, and living your life's purpose.