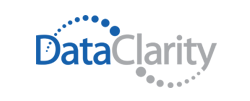 I am just thrilled to formally announce our continued expansion in the Northeast with the appointment of Linda Totten to this region.
(PRWEB) November 13, 2012
Ms. Totten joined the DataClarity sales team in the role of Senior Director of Sales with a keen focus on bolstering the company's growth and development in the northeastern United States. Linda's proven background in sales and business development, her track record of building loyal customer partnerships across many industries, and her extensive experience in business analytics and performance management will help ensure DataClarity continues to grow and achieve its strategic goals. Ms. Totten brings over 30 years of progressive experience in the technology arena, including financial and business intelligence solution selling and managing a broad array of customer relationships. She has a proven track record of overachievement in software and services sales at companies including SAP, Oracle, IBM, and MicroStrategy. Her experience spans companies from the Fortune 500 to mid-size businesses, each of whom benefited greatly from her expertise, lauded leadership style, and goal-focused work ethic.
"I am just thrilled to formally announce our continued expansion in the Northeast with the appointment of Linda Totten to this region," said Mark Mueller, Managing Partner at DataClarity. "With her depth and breadth of experience in business analytics, leadership acumen, and legacy of success, Linda shares DataClarity's objective of ensuring long term value and lifetime client relationships. Working alongside our senior leadership, I'm confident she will deliver true competitive advantage to our clients and partners for years to come".
About DataClarity Corporation
At DataClarity Corporation, our mission is to deliver solutions that empower people to make decisions that maximize performance -- we specialize in transforming corporate data into actionable information through proven business analytics software, consulting, and education services. We respond to the individualized needs of every client by combining best-in-class software, applications and content, with certified technical and financial consultants who possess in-depth business and finance knowledge, industry best practices, and lessons learned from years of working with industry leading organizations globally.
With over 750 projects completed successfully since 1999, DataClarity's track record of success spans clients from the mid-market to the Fortune 500 in a broad spectrum of 15 different industries -- this success is based on a methodology and a project partnering approach where clients are actively engaged from the discovery phase to completion, with consistent knowledge transfer occurring throughout the project duration. For more information please visit http://www.DataClarityCorp.com.