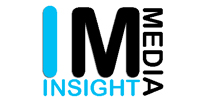 "Companies love our dedication to service and our simple pricing model."
Boise, Idaho (PRWEB) November 11, 2012
Technology Drive, an Indiana based e-commerce fulfillment company was recognized by insightMedia, Inc. as a Top 3PL company for 2012. Each year, insightMedia, Inc. selects a handful of 3PL companies to win this distinctive award based upon several criteria - accuracy of orders shipped for clients, percentage of on-time shipments for clients, service delivered to clients, sophistication of technology used and reports available for clients, and other factors. In each of these areas, Technology Drive performed well, earning them the distinction.
The unique thing about Technology Drive, noted Will Schneider, President of insightMedia, Inc., is that "they offer high quality solutions at an extremely competitive price point. Most logistics companies that provide high quality service charge higher rates. It appears that Technology Drive has really been able to create effective processes and utilize systems in such a way to drive down costs of service for its clients."
The award comes at a time of growth and forward momentum for Technology Drive. After years of perfecting its processes and procedures, the company has found itself well positioned to deliver for its clients. The company offers a unique set of benefits for companies looking to outsource ecommerce fulfillment operations - a central location, competitive freight rates, simple technology integration, stellar service, and of course, competitive pricing. Dennis Bamber of Technology Drive realizes the importance of service and pricing, noting that "companies love our dedication to service and our simple pricing model. We don't charge dreaded minimums, and for a lot of companies this is absolutely imperative. On the other hand, there's no compromise of quality and service, so both small and larger fulfillment demands can be met with high results."
About Technology Drive: Technology Drive delivers full scale e-commerce fulfillment solutions to companies small and large. The company offers simple shopping cart integration with full reporting. Because of its experience in the sales and marketing of products, the company also acts as a consultant to growing businesses, identifying other opportunities for growth.
About insightMedia, Inc.: insightMedia, Inc. is an online marketing company offering business to business lead generation in a multitude of verticals in niches. http://www.insightmediainc.com