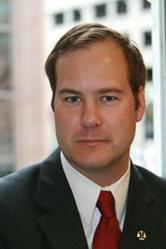 We're looking forward to adding Andrew's expertise to the services we offer our clients
Raleigh, NC (PRWEB) November 13, 2012
The Law Corner announces that Raleigh, NC family law and criminal attorney Andrew Leliever has joined its firm.
Attorney Leliever has over a decade of legal experience and was admitted to practice in North Carolina in 2007. With professional affiliations such as the North Carolina Bar Association, Wake County Bar Association, North Carolina Advocates for Justice, Wake County Academy of Trial Lawyers and the National Association of Consumer Advocates, Mr. Leliever brings a wide breadth of knowledge to The Law Corner.
Community service means a great deal to Mr. Leliever and he has shown that through his actions. From 2003 to 2008, he was an active member of the King Charles Neighborhood Task Force in Raleigh, NC. The Task Force was able to rezone a large historic residential neighborhood to protect the residence for predatory businesses. In 2008, he was voted co-chair of the citizen's advisory council and graduated from the City of Raleigh Neighborhood College.
"We are pleased and excited to have Andrew join our firm. We're looking forward to adding his expertise to the services we offer our clients," says firm founder Brian S. Demidovich.
About The Law Corner
The Raleigh, NC attorneys at The Law Corner offer legal counsel primarily in the following areas:

Family Law
Criminal Law
Traffic Violations/DWI
License Restoration/DMV Hearings
Contract Law
Estate Planning
The Law Corner is a Raleigh, North Carolina law firm that provides high-quality legal representation and serves their clients with integrity. The Law Corner includes some of the best Raleigh divorce attorneys and can help in every area of family law. Criminal defense is another main practice area at The Law Corner. They defend against all misdemeanors and felonies, including DWI/DUI, speeding tickets and all types of traffic violations. Their attorneys can also assist with estate planning, contract law & litigation, collection and small claim matters.
Founded in 2006, the lawyers at The Law Corner, Brian Demidovich, Andrew Leliever and Betsy Gold will stand by your side, in your corner, and when necessary, aggressively represent your interests. For more information about the firm, please go to http://www.thelawcorner.com/contact-us/ or call (919) 424-8319.
The Law Corner
211 E. Six Forks Road
Building C, Suite 205
Raleigh, North Carolina 27609
Telephone: (919) 424-8319
Facsimile: (919) 424-8320