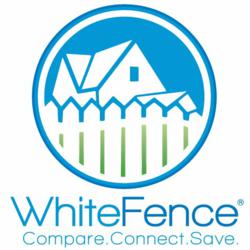 Houston, TX (PRWEB) November 12, 2012
Whitefence.com (http://www.whitefence.com), the nation's leading site to compare, connect, and save on home services, today released analysis of consumer sales data through October 2012 that explores trends in utility bills paid by the average family in major U.S. cities.
ELECTRICITY
Extremes:
1. Highest bill: Houston, TX at $137.65
2. Lowest bill: Chicago, IL at $43.88
3. Largest Month over Month (MOM) increase: Portland, OR from $90.64 to $92.61
4. Largest MOM decrease: Houston, TX from $196.46 to $137.65
During October, most providers have begun their winter season rate schedules, but some classify October as being the last month in the summer season. So what does this mean for consumers? In general during the summer season, providers with tiered rate schedules tend to charge lower rates for usage over the baseline relative to the winter rates, which is a bit of a break for consumers during especially hot periods. However, in the winter, rates can be much higher for usage over the baseline, meaning that careless electricity usage could cost the consumer much more than it has over the last couple of months. The baseline varies widely across different cities and providers, but for temperate areas where usage is low or consistent the baseline may be between 250 and 400 kWh's. In areas with more extreme temperatures (hot and cold), there may be no baseline at all (and all usage is charged at the same price), or the baseline may range from 500 to 700 kWh's or more. While every provider's rate schedule varies, in general, staying under the baseline amount is a good rule of thumb for consumers looking to avoid unexpectedly high bills during every season.
In October, like in September, Houston had the highest bill, this month at $137.65, although it also had the greatest decrease in monthly bill since last month (at $196.46). Usage did decrease significantly, but was still relatively high, surpassed only by usage in Orlando, FL. Chicago, IL had the lowest bill at $43.88, due to moderate usage during this time of year and a low rate. The biggest increase was in Portland, OR, from $90.64 to $92.61. This increase makes sense because Portland transitions quickly from warmer summer weather to increasingly cooler fall weather, making their seasonal fall dip in usage shorter than in other places in the country.
NATURAL GAS
Extremes:
1. Highest bill: Philadelphia, PA, at $73.54
2. Lowest bill: Dallas, TX at $17.54
3. Largest MOM increase: Indianapolis, IN, from $30.62 to $58.65
4. Smallest MOM increase: Dallas, TX, from $17.38 to $17.54
October is not the first month of what is considered to be "natural gas season", but for most cities it is when consumer's bills will see their first big increase of the season.
On the subject of increases, the city where customers will probably see the biggest increases for October is Indianapolis, IN, up from $30.62 to $58.65. This significant jump is caused by usage that more than doubled since September as well as an increase in baseline rate. The highest bill in October goes to Philadelphia, PA, at $73.54. Again, this is due to usage more than doubling since September.
Since natural gas season is just getting underway, for October the biggest decrease in the average natural gas bill is actually the smallest increase, which (like in September) goes to Dallas, TX, which increased from $17.38 to $17.54. Dallas also has the lowest bill for October.
HIGH SPEED INTERNET, CABLE, PHONE
The city with the most expensive average internet bill in October is Charlotte, NC, at $51.18, while the lowest was in Houston, TX, at $37.51. The highest average home phone bill was in Los Angeles, CA, at a whopping $72.08, while the lowest was in Indianapolis, IN, at $28.20. The highest average cable bill was in Dallas, TX, at $60.60, while the lowest average cable bill was in Portland at $46.04.
The Los Angeles, CA home phone bill is clearly the most notable piece of data, especially since last month it didn't even come close to being the highest home phone bill with an average of $33.75.
ABOUT WHITEFENCE
WhiteFence is a free service that helps homeowners and renters compare, connect and save money on phone, internet, television, electricity, natural gas, and other home services. By simply entering a street address onto the secure site, people looking to save money or start new service can find the most comprehensive list of plans available for their specific address from over 300 nationally recognized partners. As a trusted home service shopping source for 20 million people annually, WhiteFence makes it easy to establish service directly on the site in a few simple steps. WhiteFence is an Internet Capital Group partner company. WhiteFence is headquartered in Houston, Texas. For more information, please visit WhiteFence.com or view the index data atWhiteFenceIndex.com.