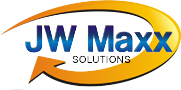 Scottsdale, Arizona (PRWEB) November 14, 2012
With online shopping being used more and more each year it is important to have positive reviews and online presence for those searching for your products or services.JW Maxx Solutions shares the importance of maintaining a positive online presence. Companies and consumers are becoming increasingly savvy with the way they research prospecting clients or employees. Wally Halicki, CEO of JW Maxx Solutions says, "Businesses used to rely on word of mouth and newspaper reviews to boost their reputation. Now everyone with access to the internet can publish a review of a business or a person, for good or bad."
Businesses are the usual target of negative postings online says JW Maxx Solutions, and web sites such as pissedcustomer.com and ripoffreport.com give unhappy customers a public forum to warn other customers to stay away from a company. This is very good news for customers, and very bad news for scammers. However, it leaves many businesses asking, "How can I make sure that my name does not show up on the scammer list?" Businesses are beginning to see the urgency of creating a positive online reputation.
Reputation management is the term for services that build and protect a business's online reputation. These services include using search engine optimization (SEO) to make sure that the top search engine results for a business's name are positive. Because search engines use website traffic as well as keywords to determine rankings, negative publicity on highly-trafficked forums can outrank a small business's blog, for instance, in Google searches.
This is why businesses of all sizes find it worthwhile to invest in online reputation management, so that they can control the search engine results for their company before any damage is done to their online reputation through negative reviews. Reputation management agencies such as JW Maxx Solutions make recommendations to optimize a company's website so that it appears first in search engines. They also generate SEO-optimized content so that consumers who Google search a company will see positive news stories on the front page.
Many companies attempt to monitor their online reputation themselves in order to save money, rather than hiring a reputation management agency. Unfortunately, customers increasingly want to see third-party news and reviews about a company before they buy. It is also time-consuming to constantly watch for negative reviews, and many companies do not have the time or resources to devote to managing internet damage control themselves.
Walter Halicki of JW Maxx Solutions says, "Businesses of all sizes see immediate results in their revenue when they hire a reputation management agency. In this information-centric world, it's not a question of being able to afford to hire a professional to manage your online reputation. It's a question of being able to afford not to."
JW Maxx Solutions specializes in providing SEO-optimized services which provide positive media solutions to growth-oriented companies, at http://www.jwmaxxsolutions.com