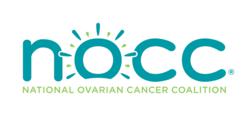 I know I will be fine – I beat cancer once, and I'm going to do it again
Las Vegas, NV (PRWEB) November 09, 2012
MTV television star and PEOPLE.com blogger Diem Brown gave a keynote address last night at the 2012 National Ovarian Cancer Coalition's (NOCC) 14th Annual Conference that will run from November 8-10, at the M Resort and Casino in Las Vegas. For the first time, the conference will be open to the public.
When Brown was just 23 years old, she battled ovarian cancer while competing on MTV's reality series, Real World/Road Rules Challenge. Seven years later, Brown's cancer has returned in her one remaining ovary, an experience which she currently blogs about on People.com (People magazine's website).
"I know I will be fine – I beat cancer once, and I'm going to do it again," says Brown. "I know God has a reason for every speed bump in life, and I'm ready."
The theme at this year's NOCC conference, "Imagine the Impact," is a two-fold concept. First, one woman touches up to 100,000 other people in her lifetime and all women are at risk for ovarian cancer. In 2012, more than 15,000 women will die from ovarian cancer; imagine all the people impacted from the loss of one woman to this disease. Second, imagine the impact we can all have on ovarian cancer awareness if everyone joins together to break the silence on ovarian cancer.
The NOCC invites the general public, survivors, loved ones, family members, volunteers, the healthcare community and all those interested to come together to learn about the latest ovarian cancer information, ways to increase support and awareness and how to improve the quality of life for survivors.
There will be presentations from leading medical professionals, survivors and prominent members of the ovarian cancer community. Other notable speakers include: Dr. Susan Gubar, an esteemed author and Professor Emerita of English Women's Studies at Indiana University; Derek Anthony and the D-Train Band, a rising country artist and strong supporter of the NOCC; as well as surgical gynecologist Dr. Kristin Zorn and Dr. David Alberts, director of the University of Arizona's Cancer Center. Quality of Life sessions will also focus on Pet Therapy for patients, Oral Health during treatment and healthy eating with a live demonstration from the authors of Kicking Cancer in the Kitchen.
About The National Ovarian Cancer Coalition
The mission of the National Ovarian Cancer Coalition, with over 20 chapters across the United States, is to increase education and promote awareness of ovarian cancer. The Coalition is committed to improving the survival rate and quality of life for women with the disease. NOCC is the largest and oldest ovarian cancer awareness and education organization in the United States. Since its inception in 1995, NOCC has been committed to raising awareness of ovarian cancer in communities across the country and to providing education, support and hope for women with ovarian cancer, caregivers and the medical community. For more information on the National Ovarian Cancer Coalition, please visit http://www.ovarian.org or call 888-OVARIAN.