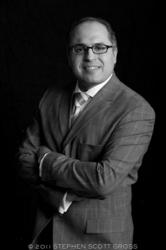 ...we have committed to donate portion of Aristocrat Plastic Surgery's Proceeds for the month of November to help those who have locally been affected by Sandy
New York City, New York (PRWEB) November 09, 2012
In order to help fellow citizens who have been affected by Hurricane Sandy's devastating strike, New York plastic surgeon Dr. Kevin Tehrani committed to donate portion of the proceeds of Aristocrat Plastic Surgery & MedAesthetics, his plastic surgery office.
"The effects of Hurricane Sandy have been devastating for many and I would like to reach out and send you our prayers and good wishes" - Dr. Tehrani announced on the official website, "we have committed to donate portion of Aristocrat Plastic Surgery's Proceeds for the month of November to help those who have locally been affected by Sandy". It has also been announced that Aristocrat Plastic Surgery & MedAesthetics is operational for emergencies and will be fully operational as of Monday (11/12/2012) at both office locations in Manhattan and Great Neck.
Dr. Tehrani, who has been recently voted as one of New York's top plastic surgeons, has also decided to repurpose the scheduled Celestial Fashion Event to serve the same cause. In addition to the planned features of the event: discounts on non-surgical treatments, raffle for a free Ultherapy treatment, free psychic and astrological readings and a showcase of jewelry; part of the event proceeds will go to charity to benefit the victims of Hurricane Sandy.
The Celestial Charity Fashion Event will take place on Wednesday, November 14th, from 6:30 to 9:30 pm, at the Dream Hotel Downtown (355 West 16th Street, New York, NY 10011).
For more information, visit http://www.AristocratPS.com/celestial-fashion-event/
###
Aristocrat Plastic Surgery & MedAesthetics offers a broad spectrum of surgical and non-invasive medical aesthetic procedures in two locations in Manhattan, New York City and Great Neck, Long Island. The founder and chief plastic surgeon of Aristocrat Plastic Surgery is Dr. Kevin Tehrani, and a diplomate of the American Board of Plastic Surgery, and one of the top ten New York surgeons, according to Top 10 of New York.