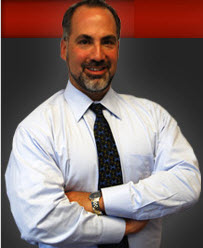 The question then becomes, what facts need to be established in order to justify the inspection of the station house DWI test rooms?
New Jersey (PRWEB) November 09, 2012
A New Jersey appeals court recently ruled that two defendants did not have the right to inspect test rooms where police administer breath tests to motorists suspected of driving while intoxicated, without first demonstrating the need to see the testing areas. The court said that the access was unnecessary and also presented security risks. Evan Levow of Levow & Associates, P.A. raised concern with this court decision.
"The defense should be able to inspect or photograph test rooms to build a defense for individuals charged with DWI, without having to advise the prosecution with reasons why they want the inspection. This case requires the defendant to telegraph how the defense will be conducted. The alternative is relying on the police statements that may leave out information that could benefit DWI arrestees," said Levow, senior and managing partner of Levow & Associates, P.A.
In addition to security concerns, the three-judge panel noted the cases that prompted the ruling did not offer reasonable grounds for allowing the inspections.
In one case (State v. Carrero, A-3232-11), defendant Michael Carrero said his attorney and an expert in the case were entitled to check the Toms River Police Department breath test room for electromagnetic interference with the Alcotest device.
Radio frequency interference from electronic devices may affect operation of the Alcotest.
To alleviate this concern, law established from previous court cases requires police officers to remove electronic devices, including cell phones and police radios, from the testing room. The court decided that, based on the decision in State v. Chun, 194 N.J. 54 (2008), the Alcotest is sufficiently shielded from electronic interference and thus scientifically reliable.
In analyzing the case, the appeals court judges said Carrero would have had to show he had some reason to be concerned about radio interference that outweighed security issues.
In the second case (State v. Baluski, A-4319-11), Andres Baluski wanted his defense team to inspect the Bass River State Police barracks where his Alocotest was administered. This was after he was charged with DWI in Stafford Township. He had allegedly failed an Alcotest and wanted to confirm the rooms were configured properly for the required 20-minute observation period.
Hearing the consolidated appeals, the appellate court found that neither defendant established that "the stationhouse inspection that he seeks is reasonable and relevant to a material issue to his prosecution."
"The question then becomes, what facts need to be established in order to justify the inspection of the station house DWI test rooms?" said Levow.
If you face DUI charges and the possibility of a breath or blood test working against you, contact New Jersey DWI lawyer Evan Levow at 877-735-2288.
About Evan Levow and Levow & Associates, P.A.
New Jersey DWI Lawyer Evan Levow is the senior and managing partner of Levow & Associates and a nationally recognized DWI attorney. Levow's legal practice is 100% devoted to DWI defense. He has been referred to as the 'DWI Attorney's Attorney', as he is frequently sought out by other attorneys for DWI defense strategies.
NJ DWI attorney Levow was selected as: Best Lawyers in America, 2008, 2009, 2010, 2011, 2012; Super Lawyers, 2010, 2011, 2012; New Jersey Magazine Top Attorneys, April 2010; and New York Area's Top Lawyers, 2008, 2009, 2011 as seen in New York Magazine. He also received Martindale Hubbell's® highest rating for legal ability and ethics: AV® Preeminent™.
Levow uses his knowledge of field sobriety testing and breath-testing machines to help defend his clients. He is qualified by the National Highway Traffic Safety Administration (NHTSA) as an instructor in standardized field sobriety testing. His law firm owns the breath-testing machine used by the state. He represented the lead defendant in State v. Chun, the case that has defined breath testing in New Jersey.
Levow practices DWI defense throughout the entire state of New Jersey.