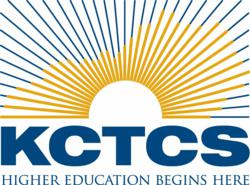 Versailles, KY (PRWEB) November 11, 2012
As our country honors the men and women who have served our country on Veterans Day, the Kentucky Community and Technical College System (KCTCS) encourages veterans to learn more about the opportunities and services available to them at Kentucky's community and technical colleges.
This Veterans Day, KCTCS recognizes and honors the veterans served by the system's 16 colleges; veterans like Danny Anderson. Following his military service Anderson used his military benefits to earn a nursing degree at Hopkinsville Community College (HCC). He became the first male in his family to obtain a college degree in at least four generations. After completing his degree at HCC Anderson became a registered nurse and began working at Gateway Medical Center. He was able to provide for his immediate and extended family.
In the last year KCTCS has provided education and job training opportunities to more than 2,700 veterans and active duty service members. KCTCS has dedicated staff, statewide, offering assistance with Veterans Affairs education benefits, and several of the 16 KCTCS colleges offer support for service men and women through Veterans Resource Centers, Veterans Employment and Training Services (VETS) and Student Veteran Organizations (SVOs). Elizabethtown Community and Technical College and Hopkinsville Community College have an established commitment to the military community with campuses located at Fort Knox and Fort Campbell.
In June 2012, KCTCS joined the "Hiring Kentucky Heroes" partnership that combines resources from various agencies to provide better access for veterans to training and education opportunities, state and national job banks, job fairs and hiring incentives.
"Hiring Kentucky Heroes" is a partnership of the Kentucky Community and Technical College System, the Education and Workforce Development Cabinet's Office of Employment and Training, the Kentucky Committee for Employer Support of the Guard and Reserve (ESGR), the Kentucky National Guard, the U.S. Department of Labor's Veterans' Employment and Training Service, the Kentucky Department of Veterans Affairs, the Kentucky Cabinet for Economic Development, the Kentucky Chamber of Commerce, the Small Business Administration, the Kentucky Small Business Development Center and the Yellow Ribbon Reintegration Program.
Details on veterans services offered through KCTCS can be found at kctcs.edu/Students/Information_for_Veterans.aspx
To learn more about Hiring Kentucky Heroes visit HiringKyHeroes.ky.gov
###
About KCTCS:
For most Kentuckians, higher education begins at the Kentucky Community and Technical College System. Our statewide system of 16 colleges, 68 campuses and more than 108,500 students is a critical component to transforming the state's economy by providing citizens with the education and training needed for high growth, high wage careers. For more information, visit kctcs.edu.
Contact:
Terri Giltner - (859) 256-3186, terri.giltner(at)kctcs(dot)edu
Heather Baber - (859) 256-3216, heather.baber(at)kctcs(dot)edu
Kristi Middleton - (859) 256-3242, kristi.middleton(at)kctcs(dot)edu