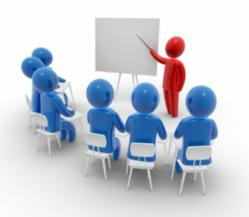 1STLEVEL BACKLINKS OFFERS THE BEST BACKLINKS ON THE MARKET!
(PRWEB) November 11, 2012
1stLevelBackLinks.com has been providing ethical white-hat SEO services to over 300 customers across the globe, and with the terror of Penguin update throwing thousands of websites out of business, they've decided to offer a new Penguin-revival service.
1 out of every 10 website seems to be penalized by Google Penguin update these days, mainly on account of the shady links that the website may have obtained several months or perhaps even years ago, but now that Google has started paying attention to the link history of the website, things have gotten really complicated. It's no more about merely building new links from authoritative sources, but a website also needs to clean up any of the junk links that it could have acquired over the years.
Looking at the demand for reviving Penguin-penalized sites 1stLevelBackLinks.com decided to roll out a fresh service to analyze the historic backlink profile of a website, and clean up all the junk links, to get the Penguin penalty lifted during the next algorithmic update.
1stLevelBackLinks.com has always strived hard to build 100% white-hat backlinks, and never participated in any of the shady SEO schemes such as acquiring bulk links through a private blog network, or link cloaking etc. Consequently, all the websites that they have optimized in past, have never been penalized by the Penguin update.
Joshua Cabe, the mastermind behind 1stLevelBackLinks.com and GTSLinkBuilding.com, has been working in SEO field for over a decade, and he has always come up with innovative SEO strategies to boost the organic SERP rankings. To extend the support to victims of Google Penguin update, 1stLevelBackLinks.com is now working upon a specific strategy to ensure that every website penalized can recover quickly, and come back on track by the time next Penguin update is rolled out.
Furthermore, 1stLevelBackLinks has announced that they'll be focusing on growing the link popularity of all websites of their clients that are likely to be penalized during the next Penguin update, due to presence of some junk links in their link history.
Not many SEO firms are currently offering such services, and this will tremendously help the website owners in avoiding a Penguin penalty in future, by acting smartly today, to save their website before the damage is really done.
1stLevelBackLinks also intends to develop a similar system to foresee a Panda penalty due to content issues, and develop a fool-free system for all the website owners to save their online businesses from all future Google updates.
About the Company
1stLevelBackLinks.com has been providing all kinds of backlink building services ranging from web directory submissions, article marketing, contextual link building, down to local SEO services. They also offer SEO reseller services, allowing other SEO agencies rebrand and resell their SEO packages under their own label, at their price. As they move into 2013, GTS intends to a launch a proprietary high-end Link Building System capable of intuitively adapting to Google's constant algorithmic updates, and ensuring complete peace of mind for the website owners.