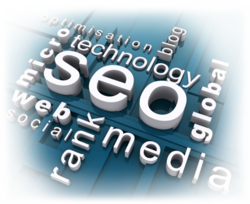 Redding, CA (PRWEB) November 11, 2012
After serving hundreds of clients, 1stLevelBackLinks.com has now announced its plans of building its own high-end proprietary link building system, following their announcement of Penguin-revival service.
Google Penguin updates have literally caused mayhem to the website owners, and created a furor in the online world. There was a time when people could simply get backlinks from tons of article directories and web directories through automated tools, and dominate the search engine rankings, but those good old days are long gone. To help the website owners in protecting their website from the Penguin onslaught, 1stLevelBackLinks.com is working on an exclusive high-end link building system to help the cause.
Their aim is to help all those who don't have too much idea about SEO, and often fall prey to Google's constant updates simply due to lack of knowledge. Many SEO firms claim to help the website owners, but end up building shady links, which turn out to be extremely disastrous for their website just a few months down the road.
1stLevelBackLinks.com wants to build such a link building system, which will serve as a one-stop solution for obtaining natural backlinks from the most authoritative sources in a particular niche. They will also analyze all the old links of a website, and help the website owners in getting rid of the junk links, which could attract a Penguin penalty, and turn out to be devastating for its future.
Reviving a website penalized by Penguin update can be quite tricky, and 1stLevelBackLinks.com intends to simplify the life of website owners who spend sleepless nights, trying to figure out how to undo the damage. More than just providing SEO and backlink building services, the firm wants to establish a comprehensive system that will allow even a layman to keep his/her website safe from Google's onslaught.
1stLevelBackLinks.com has always focused on building only white-hat links, and never followed the foot-steps of shady SEO firms who achieve immediate results, but put their clients' websites at the risk of a Penguin penalty. And, the firm intends to build its new system on similar lines, following only trusted, white-hat SEO tactics that are endorsed by all the experts in the SEO industry.
There are a very few companies that have attempted to offer something similar in past, but most of them tried to build a private blog network (such as BMR), in order to game the search engines; 1stLevelBackLinks doesn't want to do anything shady, and rather build a highly reliable system to assist the website owners in the SEO process.
1stLevelBackLinks also intends to develop a similar system to foresee a Penguin and Panda penalty due to any content or link quality issues. They would be announcing the roll-out of the system during early days of 2013. Currently, their team is working upon building this robust system.
About the Company
1stLevelBackLinks.com has been providing a wide range of link building services to hundreds of clients. Progressing into the year 2013, their focus would be on rolling out this proprietary high-end Link Building System.